Just a quick thought to start your week. Last night I curled up on the couch and read a little book called It's Not About You.  The author, Bob Burg had sent it to me as a gift, 'cause he knows I'm crazy about his books. (and he is just always generous!)
Anyway – one character in the story tells the struggling main character this:
 "People who achieve great things that the world will never forget, start out by accomplishing small things that the world will never see."
I went to bed mulling over that idea.
It's similar to something my mentor always told me,
"Winning battles in private earns you the right to win them in public."
Your bedroom, your love life, your most intimate relationship is a fire that must be nurtured,  guarded, fought for.
It's why I focus on healing relationships and people by focusing on the sex life. It can be both a barometer and a healer of your relationship.
This week, see how you can make a priority of loving your mate – creatively, passionately and on purpose!
I believe in you, and your marriage.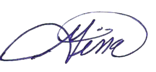 Gina
P.S.
In case you are remotely interested in downloading Michael Webb's collection of 24 lovemaking resources, the sale ends today. 100% of his procedes from the sale go to build a new facility for his favorite charity that supports battered women. I've personally enjoyed these products.
Click Here for Instant Access to the Love Bundle On Sale
Either way – be blessed!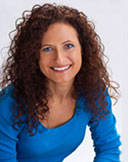 Gina Parris is an international speaker, performance coach, wife, mother of four, and a champion for the Sexy Marriage. She is dedicated to helping people heal their sexual and relational issues. Throughout the past 28 years, Gina has served on staff of several large churches and encouraged thousands of people -privately, in groups, through television, radio and other media. She also speaks to organizations on topics dealing with home and work balance. Gina combines the best of Sports Psychology, Energy Therapy and Biblical promises to help people enjoy a Love Life marked by victory.