"When you get to my age, you'll measure your success in life by how many of the people you want to have love you actually do love you. That's the ultimate test of how you've lived your life." -Warren Buffet


Photo credit: sssh221 from morguefile.com
This blog is a collection of thoughts from me, Gina Parris – Peak Performance coach. I love to talk about success and life and business and how all of the above can take lessons from the world of sport.

Except for the sport of Love. It doesn't really fit here, does it? I have wrestled back and forth about this for over a year. I have not blogged at all about romance – as it is way to 'MUSHY' for many of my readers.  It has little to do with making money (on the surface), and after all, "romance" is not my main niche.
So, I have to come clean. Love is what I care most about in this whole world. No, not just sex,  but the love that has come as a RESULT of a lot of effort and time towards those closest to me.  Sometimes I do it terribly.  Sometimes it was my last priority.
In the month of February, it seems plausible to fit Romance, Love, and all its derivatives into all aspects of life as we celebrate Valentine's Day, a day dreaded by many people.
So I'm taking this moment to tell you that Peak Performance for me this year is starting from the inside out. I mean INSIDE: Inside those private thoughts and relationships that deserve to be private  and PLEASURABLE. How can we keep the flames hot  in a busy, busy world? In a few more days I will let you know about a program called The Romance Rescue. (Yeah, its about sex.)
Why on earth would I go there? Because I know what its like to work hard in the marketplace only to come to bed and find anguish, hurt, and frustration.
I know what it's like to look like a success on the outside, and wonder if I've created the end of the relationship that means the most to me.  In a few weeks I'll celebrate 20 years of marriage.  Looking at how far we have come makes me willing to embarrass myself, to be misunderstood, to giggle too much, or to cry in public in hopes that someone else can turn their pain into pleasure, like we have.  It's a remarkably personal story.

I don't know if I'll blog weekly about love or not. I have people telling me "Don't do it!" And people telling me to "go for it."  If I do, it will probably be just on Wednesdays. Why Wednesdays? I have no idea, except that those who can't relate can avoid me on that day!

What I do know is that in the end I agree with my hero Warren Buffet. At my age, (God knows I'm no teenager) you end up measuring your success by whether or not those you love the most love you back.
It's a good month for the game of love. I'm choosing to play hard – and win it, for the long haul.  If you want to join me, you will be completely safe in my space.
Until next time – keep doing the small stuff – with big love!
In your corner,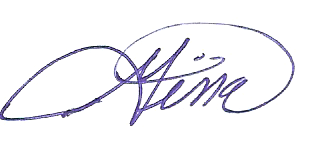 Gina
P.S. If you can't stand it and you want a sneak peak at what I'm cooking up, you can check out www.TheRomanceRescue.com and get a free audio. I have more free goodies coming over there.
Please comment and try to be nice. I'm really stretching myself here! Just kidding. I can take it….sort of.  I'd love to hear your thoughts on love and success.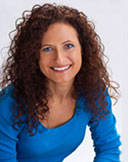 Gina Parris is an international speaker, performance coach, wife, mother of four, and a champion for the Sexy Marriage. She is dedicated to helping people heal their sexual and relational issues. Throughout the past 28 years, Gina has served on staff of several large churches and encouraged thousands of people -privately, in groups, through television, radio and other media. She also speaks to organizations on topics dealing with home and work balance. Gina combines the best of Sports Psychology, Energy Therapy and Biblical promises to help people enjoy a Love Life marked by victory.