Gary Player is a World Golf Hall of Famer. I love the story he tells from years ago…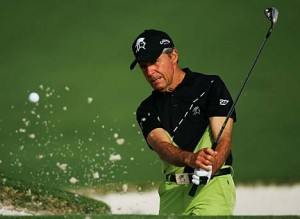 "I was practicing in a bunker down in Texas and this good old boy with a big hat stopped to watch. The first shot he saw me hit went in the hole. He said, "You got 50 bucks if you knock the next one in." I holed the next one. Then he says, "You got $100 if you hole the next one." In it went for three in a row. As he peeled off the bills he said, "Boy, I've never seen anyone so lucky in my life." And I shot back, "Well, the harder I practice, the luckier I get." -Gary Player, Golf Digest 2002
It's nice to get "lucky" on the golf course. Especially when golf is your livelihood.
How much more useful then, to master the Art of Getting Lucky in the Bedroom.
Interestingly, at home or in sport – getting lucky is rarely about luck at all.
It's about knowing your game, knowing the rules, enjoying the process and allowing the results to unfold.
It's about form – and mindset
In golf, at some point you have to trust your swing. It's the same in love. If you can't score doing what you are doing, than adjust your swing, and try again. See what you are doing and make a change.
Unfortunately, we see way too many people embrace what is known as "learned helplessness." This is the condition where we resign our selves to thinking that the future is dictated by the past, and that we are powerless. In reality, nothing is dictated by our past, except perhaps our beliefs. Our beliefs are what ultimately control our behavior, our results and our reality. We can change all of the above. At any moment, we can see things differently and we can make a change.
1. See Yourself objectively.
Many people wondered if somehow Jose' Bautista had found a way past Major League Baseball's strict new policies on performance enhancing drugs. How else could he so suddenly become a home run leader in Toronto, when he'd been so average in Pittsburg? Had he believed in his heart all along that somehow he could? Perhaps. He explained it last season in an interview on ESPN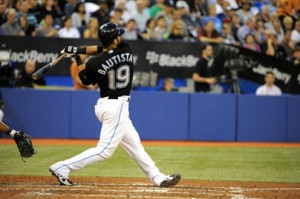 "I knew I had to make changes to how I approached the plate…I had heard it a million times, 'start slower, start earlier,' but to me that made no sense until I saw the video [of myself]….that's when I felt it click and knew this is how it's supposed to feel…" –Jose' Bautista
When he saw video footage of himself, Jose' was able to make an adjustment, change his approach and hit it out of the park – consistently.
Can you take away all the judgment, the fear, the anxiety and look at yourself and your behavior toward your mate as if watching a movie? If so, you may find out what to change. That makes you luckier.
2. Go do it!
Perhaps you know what to do, but you have resisted it. Maybe you need to start "slower and earlier!" Yes, this works in baseball, but there is a reason we call it a "home run" in the bedroom.
Start earlier. Go slower. Use more skin. Enjoy the foreplay. Be daring – try something new. You can't control the outcome so enjoy the process.
3. Practice
Mastering your game takes time, practice and the willingness to make it ever new. The harder you practice, the luckier you get. It's more than cliché' – it works. In the bedroom, having sex begets more sex. It's proven. It's a practice that can bond two hearts together.
If you would like to have more sex with your mate, than you may be feeling short on luck. The good news is that getting lucky with the spouse has nothing to do with luck at all.
Master your own emotions and your form.  Come on, fellas: Start earlier, go slower. You just might hit it out of the park.
+++++++++++++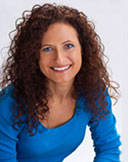 Gina Parris is an international speaker, performance coach, wife, mother of four, and a champion for the Sexy Marriage. She is dedicated to helping people heal their sexual and relational issues. Throughout the past 28 years, Gina has served on staff of several large churches and encouraged thousands of people -privately, in groups, through television, radio and other media. She also speaks to organizations on topics dealing with home and work balance. Gina combines the best of Sports Psychology, Energy Therapy and Biblical promises to help people enjoy a Love Life marked by victory.