Warning: this is not my typical kind of post…
Every where we look it seems that sex scandals rock the news. Today it's Penn State and their legendary football coach Joe Paterno. How sad.
You know I love the world of sports and sports performance.  I spend a lot of energy now using sports psychology techniques to help people heal sexually. Perhaps I've never answered the question to my followers of, "Why?"
Watching the Joe Paterno drama unfold on the internet and the brief moments that I turn on the TV has me stirred to answer that question and make a point.
It MUST become too dangerous to have sex with children or to cover up for those who do.  Of course Joe Paterno would do things differently if he could. He is not a monster, and perhaps did not have hard evidence of abuse happening on his watch. It's just that the issue is bigger than it seemed. He wishes he had done more.
This post is not really about him.
It's about us.
Would we ever look back on injustice surrounding us, and wish we had done more?
It's about issues that are bigger than we may think.
The reason I have poured myself into sex & relationship issues, is because my eyes were opened a few years ago to the prevalence of child sex trafficking that happens right here in our own country.  In every American city, predators know just where to go to pay for sex with a child. This does not count all the other ways that predators get their sick "fix." The average child molester will abuse more than 350 victims during his lifetime. Three hundred and fifty – innocent lives crushed! The average age of a child victim – eleven years old.
When the influence of such sickness rears its head on our top universities, and athletic programs, is it right to turn our heads just because football victories may be on the line?  Surely not. The thought should nauseate us.

This is a hideous multi-billion dollar criminal industry and frankly, I can't bring myself to look at it too closely.
That's why in 2010, I teamed up with Stop Child Trafficking Now, the only organization that infiltrates, investigates and brings air-tight cases to law enforcement to collapse wicked trafficking rings. They employ retired Navy Seals who have dedicated the rest of their lives to use their amazing reconnaissance skills for justice.  They work to make it too dangerous to exploit a child.
For my part, I finally built Winning At Romance so I could create something beautiful—healthy, sexy love lives—and use the funds to help stop something so hideous.
So far, I've only been able to give in the thousands to this organization, but my goal is six figures.
This is what drives me:
-An indignation over evil.
-The knowledge that the love inside my home is the kind of love craved everywhere.
-The conviction that together, we can truly change the world.
For this I will risk being misunderstood. I will endure ugly emails from those who don't agree with my message or my methods. I'll talk about sex on every radio  & TV show that lets me, and I will continue to believe that Love is greater than evil, Healing is greater than brokenness, and Light will triumph over darkness. I know The Redeemer lives and relationships can be transformed.
So why else do I talk so much about stuff that no one else will touch? Because giving real, honest answers to people's real honest pain is the only way I know to do my part.
Do I still offer regular Peak Performance coaching? ABSOLUTELY – and I still LOVE it. I just speak to more areas of a person's performance now.
I know what compels me.  My prayer for you is that you will know what compels you—and you will live in integrity to your calling. And of course, I hope you will join me in this cause to reclaim pure love in a world gone mad.
I believe in you!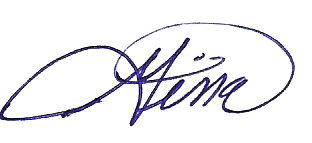 Gina
P.S.  If you would like to join me, here's what to do:
Please go to my facebook page, hit "like" and fill in the form on the welcome page for regular updates. And then tell three friends to do the same.
www.facebook.com/WinningAtRomance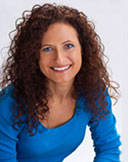 Gina Parris is an international speaker, performance coach, wife, mother of four, and a champion for the Sexy Marriage. She is dedicated to helping people heal their sexual and relational issues. Throughout the past 28 years, Gina has served on staff of several large churches and encouraged thousands of people -privately, in groups, through television, radio and other media. She also speaks to organizations on topics dealing with home and work balance. Gina combines the best of Sports Psychology, Energy Therapy and Biblical promises to help people enjoy a Love Life marked by victory.