The 25 minute video below was taken at a very intimate retreat in Nashville.   The microphone wire was pulling my sweater off my shoulder and it drives me crazy to watch – so I'm warning you up front that yes, I'm aware of it. duh!

In this video I explain my story of how I overcame several years of intimacy issues by learning how to tap with a process called the Emotional Freedom Technique, or EFT for short. We tapped a bit together towards the end of the program. This has been so effective for people that I made a "do it at home" version called THE SEXY MARRIAGE SOLUTON. If you think energy work like this is weird, than join the club! BUT I can't match the fast results any other way. It's become a staple in my coaching.
Again, if you would like a program that helps you conquer some of your low sex- drive issues in a totally new way, than I recommend THE SEXY MARRIAGE SOLUTION
.  Please don't suffer with sexual performance anxiety and low sex drive.
Thanks so much for taking time to invest in yourself and your most precious relationship.
I believe in you!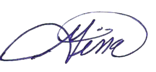 Gina  Parris
P.S. – feel free to post questions and comments below.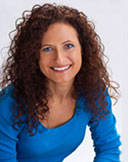 Gina Parris is an international speaker, performance coach, wife, mother of four, and a champion for the Sexy Marriage. She is dedicated to helping people heal their sexual and relational issues. Throughout the past 28 years, Gina has served on staff of several large churches and encouraged thousands of people -privately, in groups, through television, radio and other media. She also speaks to organizations on topics dealing with home and work balance. Gina combines the best of Sports Psychology, Energy Therapy and Biblical promises to help people enjoy a Love Life marked by victory.