"Don't be trapped by dogma — which is living with the results of other people's thinking. Don't let the noise of others' opinions drown out your own inner voice. And most important, have the courage to follow your heart and intuition. They somehow already know what you truly want to become. Everything else is secondary." By..Steve Jobs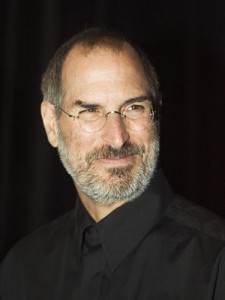 How often do we set out to follow our heart, only to get cold feet?
We dream a dream, set a goal, make a plan. And then we stop.
We let ourselves shrink back because of the opinions of others. Worse yet, we somehow hold back because of what we think will be the opinions of others.
We tell ourselves, "They'll laugh at me. They wouldn't like me if they knew the real me. They won't like my idea. Who am I to dream such a dream? Who am I to be a leader?"
Well, who are you not to?
The truth is, you and I will never be everything to everybody.
Or in the words of Brandi Snyder,
"To the world you may be just one person, but to one person you may be the world."
That person matters enough for you to be the real you, the you that trusts your heart and intuition, as Steve Jobs told us to do.
As we mourn the death of a visionary genius, we are stirred to follow our heart.
Take courage today.
Follow your heart.
Take courage today.
Follow your intuition.
Take time to get quiet and ask yourself this question:
If I knew I was going to die in 24 hours, what would be my 3 biggest regrets?
Then, starting right now – remove the regret. Get working on the most immediate goals. Take courage and do it.
Follow your heart and intuition today – not tomorrow. As you do you are becoming the person you were meant to be.
Everything else, is secondary.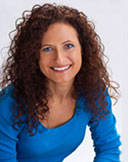 Gina Parris is an international speaker, performance coach, wife, mother of four, and a champion for the Sexy Marriage. She is dedicated to helping people heal their sexual and relational issues. Throughout the past 28 years, Gina has served on staff of several large churches and encouraged thousands of people -privately, in groups, through television, radio and other media. She also speaks to organizations on topics dealing with home and work balance. Gina combines the best of Sports Psychology, Energy Therapy and Biblical promises to help people enjoy a Love Life marked by victory.