Sexual intimacy requires cultivation in a healthy marriage. It doesn't seem to "just happen."
I don't know if it's a sign of my age or what, but when I'm standing in the checkout line at the grocery story, the magazines that catch my eye are much more likely to have a picture of a giant cake than giant cleavage.  The headlines about "How to drive him WILD in Bed," can be downright irrelevant compared to "Back to School Simplified."
Does that mean that I am bored with sex? No. Never -mostly because I love being alone with my husband.
However, a recent study revealed that 81% of women would rather have a massage than sex. This is understandable, since a massage feels great without any work on a woman's part. On the other hand, psyching ourselves up to get all hot and bothered can require mental focus and a block of time that may seem too scarce.
So is sexual intimacy really about the sex or the intimacy?
Yes.
In the end, husbands and wives want the same thing:
Meaningful connection.
As a sweeping generalization, men find sexual intimacy to be incredibly bonding.  When his wife opens up to him completely, and finds great pleasure from him, a husband feels significant, important, loved and connected.  There is nothing more powerful inside a committed relationship than an exciting love life and all of the elements that make it so.
Under this same sweeping generalization, women need to be wooed a bit romantically and emotionally before they are ready to open up sexually. If her husband has not ever learned to understand her, or made pleasing her a priority, than she will often not be in the mood to rock his world.
What's the answer then, to making love that's better than it's ever been, especially when we'd just as soon eat cake?
Hmmmm.
The solution to better lovemaking, is LOVE.
Sorry to be so simplistic.
Here's what love does:
It puts aside unselfishness to please the other.
Here's the great thing about doing that sexually: IT FEELS GOOD!
Not only that, but oxytocin, the bonding hormone is released upon orgasm. That means you genuinely feel closer emotionally. That is a builder of passion and connection.
Ladies, if your husband is just sexually clueless, than go download this bundle of love resources. You'll surely find something that can help him,  they don't contain any porn, and the sale is unbeatable.
Also, if you just want to improve your own lovemaking skills and have a sense of adventure than check it out. Your husband may desperately want you to ravage him.
Husbands – love your wives! Slow down, tell her she is beautiful and take some stress off of her.  Win her over.
Is sexually intimacy about the sex or the intimacy?
It's both.
Ultimately it's about looking at your spouse and saying, "I still choose YOU!"
+++++++++++++++++++++++++++++++++++++++++++++++++++++
CHECK IT OUT:
I'm often asked about resources that instruct about technique without being raunchy or pornographic. These resources by Michael Webb include some of the first ones I ever turned to myself. I like the Intimate Questions For Couples, the 500 Lovemaking Tips and a bunch of the others. I'd pretty much say you're safe with them.
The only sort of weird one to me was called "Sex Around the House" to help you make sex toys out of every day objects like a VIBRATING electric toothbrush. Ha! You might like it though, so check it out.
I believe in you!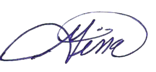 Christian sexuality, lovemaking resources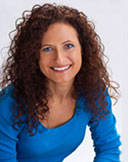 Gina Parris is an international speaker, performance coach, wife, mother of four, and a champion for the Sexy Marriage. She is dedicated to helping people heal their sexual and relational issues. Throughout the past 28 years, Gina has served on staff of several large churches and encouraged thousands of people -privately, in groups, through television, radio and other media. She also speaks to organizations on topics dealing with home and work balance. Gina combines the best of Sports Psychology, Energy Therapy and Biblical promises to help people enjoy a Love Life marked by victory.