Whether you find yourself in a sexless marriage or a sexless weekend, you can find hope. If you are the partner with lower sex drive than this series is for you.
It's Not Really About the Sex
Ironically great SEX is not really about the sex itself but about the elements that create a meaningful experience. I often say great sex involves three keys:
You are feeling good about your self

You are in touch with your senses

You are feeling positive towards your mate
Let's focus on step 1 – Feeling good about your self. OKAY, let's feel GREAT!
Chances are if your sex life is suffering then the thought of being intimate does not make you feel great about your self. Our self esteem is closely tied to our sexual success. In fact a certain Dartmouth University study of 16,000 people reported that the quality of one's sex life had more to do with that person's level of overall happiness than any other factor.
So, that could be a vicious cycle: Lousy Sex life leads to unhappiness which leads to feeling bad about yourself which leads to a lousy sex life, which leads to unhappiness…
Instead step 1 of freedom from the downward spiral is to create a way to feel great about yourself now.
How?
A. Acknowledge your distressing emotions
So often instead of acknowledging and honoring our feelings we simply want to get away from them. Instead honor your feelings and spend some time giving the room to "breathe." After all, our emotions are just energy.
B. Offer acceptance and/or forgiveness
As you acknowledge your unhappiness, it is helpful to accept yourself unconditionally and forgive yourself and anyone else who has contributed to your feelings.
C. Create an empowering choice
As Eleanor Roosevelt said, "No one has the ability to make you feel inferior without your consent."  Once you acknowledge your emotions and offer acceptance and forgiveness you are free to choose how you WANT to feel. For our purposes we will choose to be confident and sexy.
You can do all this with a couple of deep breaths and sentences.
Simply say something like:
"Even though I am angry and frustrated, I deeply accept myself and my emotions, and I forgive my husband for being so insensitive – since he didn't do it on purpose, and I choose to feel confident and sexy."
As you breathe in and out, you can rub your chest while repeating this sentence with more and more accuracy.
As you do this habitually, you will learn to quickly move from distressed to delicious any time you want.
If you would like to discover more in depth ways to feel great about yourself and enjoy really great sex when you're NOT in the mood than download your Free audio and ebook from The Romance Rescue. You'll find it just may have the sexless marriage solution for you!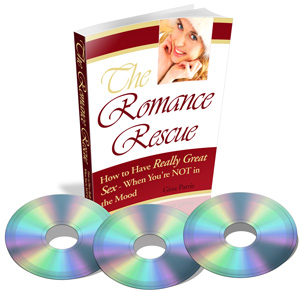 Tell me, what are some ways that you feel good about your self when you need to change your state?
I love to hear what's working for you!
Yours,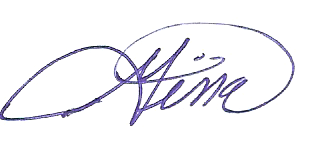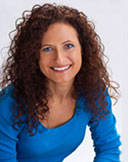 Gina Parris is an international speaker, performance coach, wife, mother of four, and a champion for the Sexy Marriage. She is dedicated to helping people heal their sexual and relational issues. Throughout the past 28 years, Gina has served on staff of several large churches and encouraged thousands of people -privately, in groups, through television, radio and other media. She also speaks to organizations on topics dealing with home and work balance. Gina combines the best of Sports Psychology, Energy Therapy and Biblical promises to help people enjoy a Love Life marked by victory.