I often get emails from spouses who are nearly insane with frustration in their marriage. Often they say their marriage looks like a happy one to others, but inside they are miserable. They articulate the insensitivity of their mate with very convincing arguments. They validate their fury. They list the ways they feel trapped, used and desperate. They long for love and passion. They wonder if it can be restored.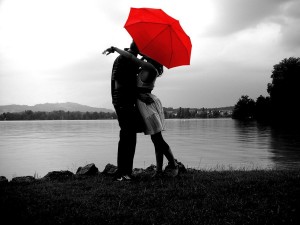 They want the pain to go away.
They want their mate to CHANGE, for God's sake, to just DO the right thing. They need the selfishness to stop. They need the mind games to stop. They need more sex. They need more security. They need more adventure. They need more fun. They need more connection. They need, they need, they need.
If you've never felt such anger and frustration, then you are either really blessed, or really bored. I don't know. But you can be thankful.
What I do know is this:
Our spouse's actions will always be beyond our control. Therein lies the pressure.
PRESSURE IS PART OF LIFE
I make part of my living helping peak performers excel under pressure. The biggest key to their success always involves letting go of control and tapping into their "love of the game."
This can't just happen on some mental level. The conflict is vibrating in every cell of their body.
You see, I can't control my spouse's actions any more than a pitcher can control whether or not a hitter will hit what he throws.
A pitcher could get attached to the outcome, but it would ruin his game. This works in marriage too.
I can't control my spouse's actions any more than a stock trader can control the massive beast called the market. Whoa to the trader who tries. He who is convinced he is smarter than the beast, soon blows up his account and loses everything. He must learn to adjust his response to what happens on every trade.
Secret #1: ALL I CAN CONTROL IS MY SELF
"BUT I'M GOING INSANE HERE!!!"
Yes. I hear that. You want something and don't have it.
"BUT I DESERVE IT! IT'S MY RIGHT. IT'S MINE, MINE, MINE. THEY'RE NOT KEEPING THEIR VOWS."
Yes, that's quite dishonorable, but still outside our control.
The solution, contrary to what you believe is NOT to get your spouse to do what you want.
THE SOLUTION STARTS BY CHOOSING A HIGHER PERSPECTIVE
Tap into love and watch yourself with no judgment. That's coming up higher.
Someone has to love first. Sometimes someone has to love first in mundane, ordinary existence. Sometimes someone has to love first when it feels impossible and tempers are flaring. The only way I know to do that, is to step into supernatural love. I don't have it in my flesh and chances are you don't either.
But when I come up higher, it's like snow skiing in Washington State on a cloudy winter day.
All you see is grey sky until you get to the slopes up high. Then somehow you are above the clouds, the sun is shining and the snow is dazzling. The beauty is breathtaking, and just at the base of the mountain it was a dreary cloudy day. There's unbelievable power in coming up higher. It changes your perspective. It unleashes passion where before there was just a desire to escape.
It can start with a prayer, "Dear God, show me what you see in this situation and love through me, because my vision is cloudy and my human love is all used up."
In part 2, we'll talk about practical steps to take to handle the negative emotions that derail us from a powerful love life. Until then please share your thoughts:
What do you do when you realize that your anger is not constructively working for you?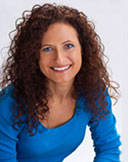 Gina Parris is an international speaker, performance coach, wife, mother of four, and a champion for the Sexy Marriage. She is dedicated to helping people heal their sexual and relational issues. Throughout the past 28 years, Gina has served on staff of several large churches and encouraged thousands of people -privately, in groups, through television, radio and other media. She also speaks to organizations on topics dealing with home and work balance. Gina combines the best of Sports Psychology, Energy Therapy and Biblical promises to help people enjoy a Love Life marked by victory.