A Note from Gina:
Today's post is written by guest expert, Lori Lowe who is releasing a brand new book this week, First Kiss to Lasting Bliss. I asked Lori to share with us some lessons she has discovered about making love last through seasons of long distances apart. As the wife of a recently deployed and returned Navy Reservist, I thought it was a helpful subject. Enjoy – and check out her book!
-Gina Parris
Making Long-Distance Love Work
Lori Lowe
When Gina kindly asked me to write about long-distance love, I thought, "I could write a book about that!" As the wife of an airline pilot, we've dealt often with the challenges of physical distance. When we became engaged, we weren't even living in the same city, but thankfully my new husband got a job offer during our honeymoon (16 years ago) that allowed him to be based in my home city.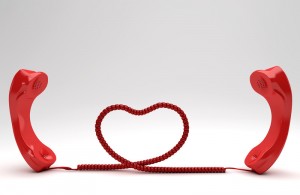 Even with frequent travel separating us, I know we have it easy. It's the members of our military who have the much bigger challenge of being separated (often for long periods of time) while also facing real danger and worry. The sacrifice of military families is tremendous.
That's why I wanted to interview some military families for my upcoming book, First Kiss to Lasting Bliss: Hope & Inspiration for Your Marriage. The book tells the stories of 12 inspiring couples in the U.S. who found true marriage. Those who faced major obstacles felt those periods strengthened them and gave them a unique history. They didn't just "overcome adversity"; instead, they were changed by it, and used it to crystallize their commitment to each other.
Examples exist in nature where pressure creates something unexpected and beautiful, such as geodes, pearls and diamonds. People who learn from the pressures, stresses and crises of life can also create something beautiful.
An Army Ranger and Black Hawk pilot and his wife and four young children certainly experienced a period of extreme stress when he was sent to Iraq in 2007 for a year-long deployment. Coming under fire while evacuating wounded and critically ill soldiers was a scary (yet highly satisfying) task, and being in charge of 140 additional pilots and team members as the unit commander and Major in charge was nerve wracking. However, this National Guardsman told me his wife had the harder job of raising infant twins, a toddler and a 7-year-old at home, unsure if their father would make it back home safe and sound.
The husband and wife grew in several important ways during the deployment. First, their respect for one another skyrocketed. The wife was so proud of her husband's leadership and technical skills that were being used to save lives. The husband was equally proud of the grace and strength his wife showed at home.
Second, their appreciation for one another increased. They had experienced infertility and had spent years undergoing IVF and other therapies, only to have him deployed just after completing their family. The physical space of the deployment allowed each of them to focus again on why they married and what they appreciated about each other. They were both able to re-prioritize their marriage.
Third, and most significantly, as a response to the stress, something beautiful happened: They each began to focus on gratitude and express thankfulness on a daily basis. This shift of focus began when the wife started a blog to thank family and friends for support and acts of kindness. The blog was also helpful to keep her husband updated on family activities, and for him to make general updates to the unit's families. They both realized if they focused on worry and sadness at being apart, they would have a tough time making it through. So, they expressed gratitude for big and little things, and kept their hearts focused on all things positive. (Research shows relationships benefit when partners express gratitude.)
The infusion of gratitude continued when he finally made it home, without any loss of life in his unit. The relief was palpable. They were able to focus on being a family again.
Other tips that helped them stay positive included playing upbeat music and keeping cable news off. They found occasional phone calls were helpful, but communicating by video was too difficult, because they found it so hard not to be able to touch while they looked at each other. Very strong family and community support also greatly assisted them in getting through the deployment. Any couple going through a crisis should seek this kind of support, which can buoy you when you feel like you're drowning.
Re-integration wasn't easy, as the wife had taken on the leadership role in the home and had gotten used to running things without a partner. They also felt they needed to address the children's needs before allowing themselves dedicated time to focus on each other. However, with time, patience, and communication, they found they were able to reconnect.
Another military couple I interviewed was separated for three years during WWII before they even had the chance to marry. His fiancé wrote him a letter every single day for three years and became his lifeline to a home he could hardly remember—to a reality he wasn't sure still existed. This period of communication by old-fashioned letter built a strong foundation for a marriage that has lasted more than 50 years.
Whether your sweetheart is on a one-week business trip or a 15-month military deployment, finding a way to communicate is important. Try not to let your communications be filled with to-do lists, concerns and complaints. Instead, talk to him or her like you did when you were dating. Be encouraging and loving. Don't make the traveling spouse feel guilty about being away, especially if it's not by choice.
Most couples find distance really does make the heart grow fonder. Show your excitement at having the separation end. In our house, my hubby saves the first kiss and hug for me at the end of a long trip, even when the kids race to the door and try to get one first.
If you know a military family, express your gratitude and offer to help them with meals, babysitting, yard work or other concrete way. They sacrifice they make is for all of us.
Do you have tips for managing long-distance relationships?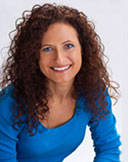 Gina Parris is an international speaker, performance coach, wife, mother of four, and a champion for the Sexy Marriage. She is dedicated to helping people heal their sexual and relational issues. Throughout the past 28 years, Gina has served on staff of several large churches and encouraged thousands of people -privately, in groups, through television, radio and other media. She also speaks to organizations on topics dealing with home and work balance. Gina combines the best of Sports Psychology, Energy Therapy and Biblical promises to help people enjoy a Love Life marked by victory.