Did you know there are global industries based on making parts of our anatomy get bigger, or at least look bigger? This while definitely insisting that other body parts must get smaller. Good grief!
I confess, as a woman living here in Country Music Land, I've looked at the superstars and thought, "Wow, how glamorous to have Big Hair, Big Lips, Big Eyelashes, Big Fingernails and Big Boobs."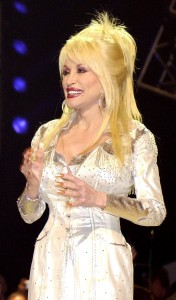 Sigh. All I seem to have is Big Thighs, and I'm often on a quest to make those smaller! But guess what?
SIZE only matters in a few areas.  Let's take the following fabulous five, for example to Truly Enlarge Your Life of Love.
Five Things You Really DO Want Bigger:
1 Your Ability to Dream:
When we are children we dream and dream and sense that nothing is impossible. As we grow up, we lose that Big Ability. That may be why Jesus said that unless you become like little children you won't even be able to operate in the supernatural realm at all.  Dream Bigger!
2. Your Impact on the World:
You were not put on this earth just to use up resources. You were here to make a positive impact on those around you – from your own household to as far as your dreaming heart can reach. Impact: Make yours bigger!
3. Your Capacity to Love:
As Warren Buffet, one of the world's wealthiest men says, "I measure wealth by how much love a person has in his life. I know a lot of people who have plenty of money but are not wealthy." 
The bigger your capacity is to love, the greater positive impact you will have and the more you will dream of making a difference.
Make yours bigger!
4. Your Ability to Forgive:
Let's face it. Life is not fair, and sometimes pain suffered through other people can seem unbearable. However, if we only love some people and hold resentment towards others, we lose. Forgiveness is empowering to the forgiver. The bigger your ability to forgive, the more your love can flourish, your impact can grow and your dreams are nurtured.
Forgiveness Power: Make yours bigger!
5. Your Bank Account:
Oh sure, chasing after money can be the demise of the good intentioned, but consider this: If you are truly a Lover, Forgiver, Dreamer set on making a beautiful impact, than why not create the funds to play big?
Money is simply a magnifier of what is in your heart- and it provides a means to an end.  A bigger bank account provides bigger opportunities.  Big dreams take big finances, and it's fine to have plenty left over to enjoy.
Can you imagine if you grew in all these areas, especially WITH your spouse?
Can you see yourselves growing in passion towards each other and others? Can you imagine dreaming bigger, making a plan, making an impact and making more money? It's truly a recipe for invigoration!
Make yours bigger!
One way that I will be growing my Fabulous Five is by attending the Big Dream Gathering at Make An Impact Live in Chicago, Illinois next month.
I will also be one of the speakers at this amazing event. What that means for you is that if you want to come and bring your partner, I can get you two tickets for the price of one! I hope you will check it out and say "Yes!"
CHECK IT OUT:
Come meet me in Chicago and change your life at the same time.
Come soak in this intimate setting with multi-millionaire world changers, who have big hearts and no pretense! Let them personally guide you to your Bigger Dream, Bigger Impact and Bigger Bank Account.
Because you are a reader of my emails, you get a VERY special offer: Two for one. Go as a couple. Make it a time of renewal.
I believe in you!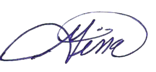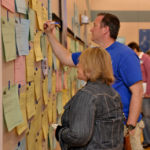 Join an intimate setting with multi-millionaire leaders with Big Dreams and No Pretense to will guide you to your own personal transformation. www.MakeAnImpactLive.com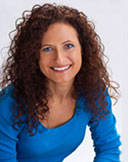 Gina Parris is an international speaker, performance coach, wife, mother of four, and a champion for the Sexy Marriage. She is dedicated to helping people heal their sexual and relational issues. Throughout the past 28 years, Gina has served on staff of several large churches and encouraged thousands of people -privately, in groups, through television, radio and other media. She also speaks to organizations on topics dealing with home and work balance. Gina combines the best of Sports Psychology, Energy Therapy and Biblical promises to help people enjoy a Love Life marked by victory.