We recently ran a survey here at Winning At Romance about stress and marriage.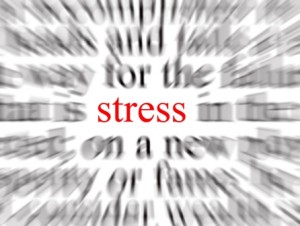 There is still time to share your responses:
One thing is clear: NOBODY said that stress affects their marriage "rarely."
52% of you said that stress affects the marriage, "regularly."
13% of you said stress affects your marriage "most of the time."
35% said stress affects you "sometimes."
Also, true to the industry norms, the biggest stressors are:
-Sex- (62%) and..
-Money (46%)
Overwhelming schedules, child-rearing issues, and relationship issues coming in next in that order.
Your faith issues were noted less than 10% of the time.
After that, for a moment the questions that poured in seemed a bit overwhelming. But then I realized, everyone is asking the same questions:
How do I make the pain go away?
How do I regain pleasure?
I have poured over these questions. Dr. Corey and I have poured over many more (and essentially the same) questions that come in at www.sexymarriageradio.com
I promise you this: We will not leave you in your pain without some opportunities to be heard and find healing.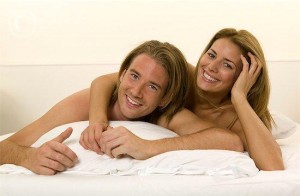 For now,
Hear this:
You are completely normal, and your pain is completely normal. Not one single question came in only once. Other people want to know what you want to know.
Pain is good. It shows that you are either growing, or something is getting your attention so that you can grow. We are all about GROWN UP sex here at Winning at Romance. This is for adults only! When you grow past these issues, you can never be diminished in the areas, only strengthened. This is also why we will continue to shout from the rooftops that the best sex is happening inside of marriage. You have the commitment to grow through it.
Once you know how to stand in strength, you can tackle the other issues. Your strength will never come from your mate. You must find your wholeness and your security in the Lover of Your Soul, the One who Created you. Otherwise you will always be able to be pushed around emotionally.
You are a hundred times stronger than you think!
Love NEVER fails. Even if your relationship were to fail, God's love never fails. It never fails to heal, to lift up, and to enrich life.
Your assignment for now is this:
Copy this text onto some index cards and repeat it to yourself at least 3 times each day for 3 weeks.. Read it when you wake up, when you eat lunch, and when you go to bed: This is adapted from the Bible, and it is one way to meditate on truth.
"I choose love. I am patient and kind. I do not envy. I am not boastful or arrogant. I do not dishonor others. I am not self-seeking. I am not easily angered and I keep NO record of wrongs. I do not delight in evil, but I rejoice with the truth. I always protect, always trust, always hope and always persevere. God's love in me never fails."
As we prepare for the next year, we will be providing platforms for more and more specific answers to your questions. Right now, feed your love muscles – and BELIEVE for more sacred, sizzling sex to come.
****************************
CHECK THIS OUT
Special, special, special:
If you have participated in the surveys here, and you feel a connection with me, than I invite you to get further support.
Here's what I'm thinking…
I am sharing a seminar special in Chicago this weekend but I want to make something even more valuable available to you, my beloved readers. I have opened up private, one on one coaching packages for a fraction of the regular price. Click here to see how to break through the stress.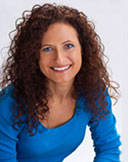 Gina Parris is an international speaker, performance coach, wife, mother of four, and a champion for the Sexy Marriage. She is dedicated to helping people heal their sexual and relational issues. Throughout the past 28 years, Gina has served on staff of several large churches and encouraged thousands of people -privately, in groups, through television, radio and other media. She also speaks to organizations on topics dealing with home and work balance. Gina combines the best of Sports Psychology, Energy Therapy and Biblical promises to help people enjoy a Love Life marked by victory.