I stumbled upon this "love quote" from Lady Gaga recently: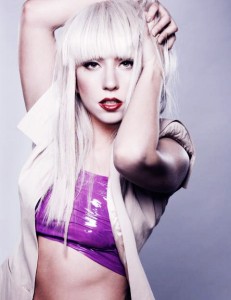 "Some women choose to follow men, and some women choose to follow their dreams. If you're wondering which way to go, remember that your career will never wake up and tell you that it doesn't love you anymore."
Aaaah words from a Rock Star, "…remember that your career will never wake up and tell you that it doesn't love you anymore."
Lady Gaga was a child prodigy when it comes to music but to love, I'm not so sure. The problem is…
Lady G, gives us a false dichotomy – choose either love or a career. She relates choosing love to "following a man" instead of your dreams.
Hmmm. That can indeed be painful. I chose to follow my husband's career all over the world. Some years, I got into a pity party, but that sure doesn't mean that I have not pursued my dreams. Instead having a family and having a global influence was always a big part of my dream.
Still, I'm not sure how crazy I am at the thought that love means choosing to "follow" a man. I think it means choosing to do life together.
Is it true that your career will never wake up and tell you that it doesn't love you anymore?
Perhaps. Although in the case of someone like Lady Gaga, or Michael Jackson, or Jesus, history shows that the masses of fans can quickly turn into haters.
It's more likely however, that we will wake up and say to our career, "I don't love you anymore." Sometimes, even when we appear very "successful."
In the end we find out that whether we are seeking happiness from a person or from a career, neither one can truly satisfy. Those qualities we are all aching for are not met from the outside.
A study at Southern Methodist University revealed that ultimately everybody wants the same things in life. No matter what external goals people pursue, it seems what they really want is the feeling that those things will hopefully provide. Perhaps the number one desire of the heart seems to be a certain amount of wealth, a certain kind of relationship or even a certain level of health.
Unfortunately if that "certain" thing is attained, the realization is that it fails to satisfy. Ask Tom Brady, football sensation with his superbowl rings and supermodel wife. In a 60 minutes interview he admitted with honest puzzlement, "I get everything I've ever wanted and feel like, is this all there is?"
Those people who are the happiest in life and love and even sport and career have an interesting perspective. They found the happiness first. The external achievements, the fulfillments of their dreams, came as a result of the hard work they took in faith and certainty.
On the bright side, that is the beauty of happiness. It can be savored right this moment without one single external thing changing.
I have no guarantees that my career will love me tomorrow – or that I will love it. I do know that I am committed to the people I'm called to serve, and the God who called me. I also know that as long as its up to me, I'll do so with that husband of mine by my side. That is my dream, and I get to live it right now.
Why am I so committed to my marriage? I'm not sure. Maybe because it's not a Bad Romance.
If you'd like to know how to live happier than a rock star with your mate than be sure to invest in yourself with 10 experts, who have it figured out. Listen any time to the Love and Sex Summit at home: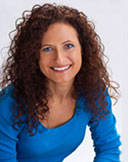 Gina Parris is an international speaker, performance coach, wife, mother of four, and a champion for the Sexy Marriage. She is dedicated to helping people heal their sexual and relational issues. Throughout the past 28 years, Gina has served on staff of several large churches and encouraged thousands of people -privately, in groups, through television, radio and other media. She also speaks to organizations on topics dealing with home and work balance. Gina combines the best of Sports Psychology, Energy Therapy and Biblical promises to help people enjoy a Love Life marked by victory.