Several years ago, Paul and I were flipping through the television channels when we stopped on the opening scenes from Anna and the King starring Jody Foster.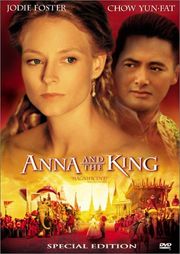 As the king's harem is singing and dancing, one experienced concubine comforts a new "recruit?" who is frightened to be there, and who obviously is in love with someone else. The senior concubine coos, "Don't be afraid. The King is a kind and generous lover!"
For some reason this struck both Paul and me as very funny and we both burst out laughing. Paul repeated the line a few more times in his best Dustin Hoffman -as -Rain Man interpretation, "I'm a very kind and generous lover. I'm a very kind and generous lover."
Somehow the line has lasted among our bedroom chuckles. "Oh my king, you are such a kind and generous lover!"
Anyway, fast forward to a new study that shows alas – if you want to be a king or queen in your castle (or perhaps your bedroom) -then generosity is perhaps the magical element. Surely kindness is a given, right?
Note: This does not mean I'm advocating acquiring a harem nor joining one. It just means that we might want to see what we can discover here. On the other hand, part of me says, "Really? We needed a study to tell us this?"
Let's see…
As encapsulated in The New York Times the findings indicated:
Researchers from the University of Virginia's National Marriage Project recently studied the role of generosity in the marriages of 2,870 men and women. Generosity was defined as "the virtue of giving good things to one's spouse freely and abundantly" — like simply making them coffee in the morning — and researchers quizzed men and women on how often they behaved generously toward their partners. How often did they express affection? How willing were they to forgive?
The responses went right to the core of their unions. Men and women with the highest scores on the generosity scale were far more likely to report that they were "very happy" in their marriages. The benefits of generosity were particularly pronounced among couples with children. Among the parents who posted above-average scores for marital generosity, about 50 percent reported being "very happy" together. Among those with lower generosity scores, only about 14 percent claimed to be "very happy," according to the latest "State of Our Unions" report from the National Marriage Project.
So, is generosity more important than sex for becoming "very happy" in marriage?
Well, it turned out that the top three predictors of marital happiness, at least among those couples with children was:
1. Sex
2. Commitment
3. Generosity
I am not sure these findings are truly accurate though, are you?
It fails to answer this question: What if the bedroom were the ultimate display room for generosity?
After all, if you or your mate is stingy in bed, is that a sex issue or a generosity issue? If one is always withholding sex because she or he is just "not in the mood," is that being generous? Surely not. That is a symptom of a generosity issue.
In other words, some sexual issues are simply selfishness issues. I am convinced that selfishness, not hatred or even apathy, is the opposite of love. Love gives by the virtue of what it is – a Divine attribute. God is love. God so loved he gave.
It's been said that you can give without loving, but it's impossible to love without giving. Sometimes you simply have to love by FORgiving.
If you have the luxury of building a life inside of a committed relationship, than why not build on the other two pillars that bring happiness – sex and generosity?  The key to generosity, according to this study, was that the generous acts have to mean something to your mate. In other words, if your spouse loves a caramel latte, and you bring her black coffee, it won't mean much. The point, as in all acts of Romance, is to express: You matter to me!
Tip: Husbands, if you want your wife to be more responsive – check your generosity levels. Are you helpful to take stress off of her so she can get in touch with her senses and become arousable? Do you take time to please her in bed, or is sex about getting your needs met? How do you even know when sex is over?
Tip: Wives, if you want to be irresistible, work on expressing love in a way that means something to your husband. For many of our guys, this means being open to giving and receiving love and pleasure sexually. This charges him up emotionally, but there are countless little ways in each relationship that generosity can build your love and your feelings of intimacy.
This concept of being more generous and more in tune with my husband's desires has been stirring in me for awhile now. I just want to be better. I know his day job is extremely stressful right now and I want for him to be able to come home to a nice house and good food. These very domestic roles do not come naturally to me. Since I work from home, there are always more phone calls to make or return, emails to answer, articles to write and programs to create. They all represent precious people to me. If you love your work like I do, you understand this dilemma.
However, love says, "Shut it down."  Put someone else's pleasure above your own obsessions.
Generosity notices that Paul is out of half and half for tomorrow's coffee. It notices that we are low on kale & grapes for that green smoothie he makes every morning.  I know a lot of these issues are easily forgiven "when the sex is great," but still…I could recline on my bed in a tiny French Maid outfit – but if Paul has to trip over laundry baskets and clutter on his way to the bedroom, his first thoughts might be, "You're fired!"
(Note to Self: Get the Sexy Sailor- Girl lingerie, not the French Maid outfit.)
All role-play jokes aside, there is a role I DO want to play well: The generous wife role. Sometimes I don't get it quite right, but I'm working on it. Why? Because the connection is worth the effort.
How about you?
Are you a kind and generous lover? How can you be better? Leave your comments below, or hop on my Facebook page. I'd love to hear from you.
I believe in you!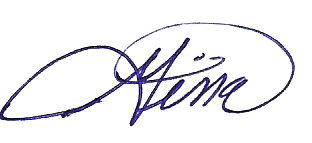 Gina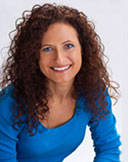 Gina Parris is an international speaker, performance coach, wife, mother of four, and a champion for the Sexy Marriage. She is dedicated to helping people heal their sexual and relational issues. Throughout the past 28 years, Gina has served on staff of several large churches and encouraged thousands of people -privately, in groups, through television, radio and other media. She also speaks to organizations on topics dealing with home and work balance. Gina combines the best of Sports Psychology, Energy Therapy and Biblical promises to help people enjoy a Love Life marked by victory.