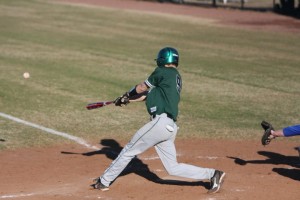 Once again this week, my son called me from college, and once again his baseball experience made me think of marriage – especially when it comes to making a turnaround. If any part of your life is in distress, than listen up. Here's what happened…
You see, our son Jordan was not the most confident hitter on his team. It didn't help that last year he was moved near last place in the lineup.  However, he's pretty sure of 2 things:
1. He was born to be a hitter
2. He has more determination than the average player
Anyway, recently Jordan started putting in much more concentrated time before school with his hitting coach. He sent the coach some close- up video footage of his swing to be analyzed and they sat at the computer together. They compared and contrasted his swing to that of a few top Major League Hitters. Despite all the differences in form among great hitters, at the moment of impact, they're remarkably similar. So they got in the batting cage together to practice, analyze & adjust and practice some more.
The next thing you know, Jordan hits his second ever college home run and starts hitting the ball to the fence.
"Yeah, Mama, the guys are all asking what the heck happened that I'm suddenly a power hitter. haha I'm excited to keep working on it with coach."
This is from the same kid who called a few weeks into his sophomore season (after winning state previously) to say he was quitting the program and looking to transfer ASAP.  He had been all out of love for his coach. This "I-hate-it-and-want-to-transfer" feeling happens to most players a few times per season.
What does that possibly have to do with your marriage? Well your marriage will not be just like anybody else's -and sometimes you may feel all out of love. In fact sometimes you'll wish you could just put in for a "transfer" to a new and better spouse! But you CAN turn your marriage around with a few keys:
1. You need to be determined enough to work at it
2. You need to see yourself and your marriage from a new perspective
3. You need to know what makes up a successful, happy marriage
4. You need to practice your new actions until they become automatic
5.  You need a coach to help you get there because you won't see these things on your own.
There is nothing more satisfying than a marriage that has found its stride where the husband and wife are reaching their full potential.
If you currently feel like your marriage is all out of love and you seriously need help, than there's no one I recommend more highly than my Sexy Marriage Radio colleague Dr. Corey Allan.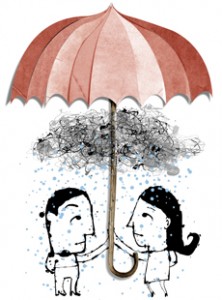 Corey has a flagship program called Blow Up My Marriage – and a few times a year he runs a private class that you can get in on. If you can commit with some determination, than Corey can DEFINITELY supply numbers 2,3,4, and 5 from our list above. The space is limited, so check it out now.
Click Here to Find Out More About Blow Up My Marriage
I know Corey REALLY prefers to have both the husband and the wife both take this course, but even if only one of you is willing to commit, you will grow immensely and create change for sure.
I believe in you!
Gina
Click Here to Find Out More About Blow Up My Marriage
If you click my link and buy, Corey will give me a few dollars to thank me for the referral, but you know I only recommend stuff that I would recommend to any of my good friends.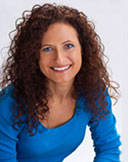 Gina Parris is an international speaker, performance coach, wife, mother of four, and a champion for the Sexy Marriage. She is dedicated to helping people heal their sexual and relational issues. Throughout the past 28 years, Gina has served on staff of several large churches and encouraged thousands of people -privately, in groups, through television, radio and other media. She also speaks to organizations on topics dealing with home and work balance. Gina combines the best of Sports Psychology, Energy Therapy and Biblical promises to help people enjoy a Love Life marked by victory.