Photo by educationdynamics on Flickr.
Overcoming Feeling Angry or Powerless in Your Marriage
by Gina Parris
If You'd rather listen to this message, click here:
Have you ever wondered why some things seem to really trigger your anger? You might not consider yourself an angry person, but perhaps there are certain situations that just send you shaking  or yelling or worse, in frustration.
There is a concept in the Bible that generalizes the problem basically by asking, and answering the question.
What causes fights and quarrels among you? Don't they come from your desires that war within you? You want something but don't get it! (James 4)
When we set our heart on a specific outcome or external situations beyond our control, we are bound to become angry when things don't go our way.  When we truly want something and believe we can't have it, we become riled up.
We see this everywhere – in our relationships, in our quest for more "stuff," in our careers. If we are certain we can't have what we want, we begin to feel powerless; we buy into this idea that our success or happiness is at the mercy of someone or something beyond our control. We feel trapped.
What's really going on here?
I call it powerlessness. It is the lowest level of energy to operate in. Instinctively, we know powerlessness goes against the way we were created. We were not created to be powerless; we were created for dominion. I am certainly not talking about dominion over other people, but dominion over the curse.  Dominion that comes with creativity and imagination and goodness fulfilled.
This struggle was illustrated recently on a TV show I saw where couple was shopping for a new home. They insisted that their realtor find them something in a certain million-dollar neighborhood that was move-in ready (and magazine worthy) and only eight hundred thousand dollars. They were FURIOUS when he showed them homes that were either too far away or hundreds of thousands of dollars above their budget.
He tried to explain that their million dollar taste buds could not be satisfied in that specific neighborhood on their budget.
It was amazing to me, watching them shop in what was way above most people's budgets and be completely disgusted by everything they saw.
They were nearly coming apart with frustration, anger and feeling helpless. Their angry words suggested that their realtor was an idiot for not reworking the laws of supply and demand on their behalf.
You want something but can't have it.
I thought in contrast of a tiny 1 room house that my in-laws helped build for a family in a poor village in Mexico. That family was beside themselves with gratitude over the lavish opportunity to move out of a hut. No running water. No separate rooms. No complaints. Just pure unadulterated joy and thankfulness as they helped build it and move in.
These examples seem extreme, but think about your own life.  Where is a lack of gratitude or a skewed focus hindering your happiness?
When do you feel powerless? Do you ever feel that your mate is acting in anger or are you stuck feeling like you have no control over a situation?
Perhaps you can't have as much sex as you want.
Perhaps you don't have the spending account you would like.
People resort to destructive methods of control when they don't know what else to do. Especially when they are trapped in a cycle of thinking that has them focused on things they can't control.
How to relax and take back some control:
1. Focus on your Inner World
We can not control people and situations around us. All we can control is our response.
Remember, Life is about 10% what happens to us and 90% how we respond to it.
What is it you truly hope to gain by that thing you can't have? Get quiet enough to find the answer. Chances are you ultimately want a feeling. You want to feel loved, secure, peaceful, or happy. Ironically focusing on external elements to create an internal state only brings chronic stress.
However focusing on internal peace and love often results in the ability to creatively receive and enjoy those outward things. It's a paradox of life and love.  All of these emotional supplies are already available for you. Love your self. Trust in the highest good. Offer forgiveness. Rejoice in spite of it.
(yes, easier said than done, but that's part of the joyful pursuit.)
So after you have calmed your own soul, you can move on in power.
2. Get clear on what you would truly like.
If you are feeling pretty good and you have a clear vision of a better situation, get excited and grateful about it. There is always a way, in due time.
In the example above, once the couple calmed down and decided to trust the people involved, the solution appeared. They realized that they could invest a certain amount into their current home to increase its value, and sell it for enough money to be able to stretch up to a dream house the realtor found them.
A house might seem a lot easier to gain than co-operation from a spouse, but really the process is the same. Feel good. Get a vision. Face your fears and expect something good – even if you cant control the precise outcome. Enjoy the process.
3. Communicate from your best self to your mate's best self, as you ASK for what you want.
The scriptures we alluded to at the top of this article goes on to say,  that you have not because you ask not, or when you ask, your motives are very selfish. It's okay to trust our good desires and just ask.
Sometimes we are so triggered by our mate's actions or words that we react from our own anger in response.. Boom! Conflict. Gridlock. Pain. This is a very negative cycle. In fact sometimes the reactions are from totally unrelated events stored up. That's why the behavior can seem baffling.
It's okay. The anger and the cycle can be broken when we come at it from our best self that we girded up in steps 1 and 2.
It's quite all right to express how you feel. If you are terrified of the conflict, than ask yourself, "What is it I am really dreading here?" When you have an answer, try asking some more, "And what is so bad about that?" When you have an answer ask deeper, "And what is the worst thing about that?"
Once you disarm the worst that can happen, you can move forward. (unless it involves getting beat up – in which case, you must create a plan to get out and stay safe.)
When you know you are fairly safe emotionally, you can calmly express your point of view, ask for what you want, and let go of any attachment to the outcome.
The fact that you've done so will automatically release the power for change into the situation. It may not change overnight, or it may open a groundbreaking conversation.
Either way, you will have learned that you are not powerless, nor do you have to resort to power struggles.
Over time these conversations that once seemed looming and emotionally charged can become a calm and healthy part of a great relationship.
After all, you and your mate are not adversaries; you are on the same team.
What things have you discovered in your marriage where control or conflict is concerned? Let me know below!
I believe in you!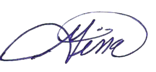 Gina Parris
If you would like to explore more specific ways to overcome control issues in your marriage than I highly recommend this product from my colleagues Dr's Nancy and Lee Wasson called Overcoming Control Conflict. They do a really thorough job with totally different perspectives than I shared here.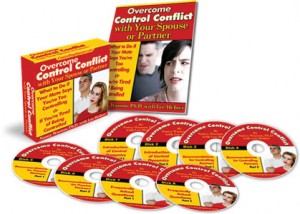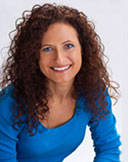 Gina Parris is an international speaker, performance coach, wife, mother of four, and a champion for the Sexy Marriage. She is dedicated to helping people heal their sexual and relational issues. Throughout the past 28 years, Gina has served on staff of several large churches and encouraged thousands of people -privately, in groups, through television, radio and other media. She also speaks to organizations on topics dealing with home and work balance. Gina combines the best of Sports Psychology, Energy Therapy and Biblical promises to help people enjoy a Love Life marked by victory.