Photo credit: taliesin from morguefile.com
Several years ago, when Paul & I were dating, I learned a lesson about pushing him away or melting his heart.
We were driving down the street and I remember wishing he would do something for me, but I was too timid to ask. Instead, in this passive, insulting way, I suggested that he should do things differently. It was really mousy, and boy did it trigger his anger.
He quickly whipped the truck to the side of the road, so he could think clearly. With as much self-control as he could muster he took a breath, looked me in the eyes and said,
"Um, Gina…"
Exhale
"There's something you need to know about me. In my life I have a very manipulative father and a very manipulative grandma. If you talk to me like you did just now, things won't go well. I can't help it. It sounded like pure manipulation, and that just makes me crazy. If you want something, just ask for it. Please. It will go better."
I remember staring at the 20 year old with mixed feelings of anger for being called out, and admiration for the way he spoke up. As we drove on, I remember being completely reassured by his strength. I also learned to speak up in ways that made him crazy about me, instead of crazy with anger!
I had forgotten all about that conversation until I started reading Melt Your Man's Heart where Randall Bennett describes the male brain.
Randy is brilliant at helping us understand how we unconsciously trigger painful emotions in our mate, which drive them away from us.
The good news is that we can use this knowledge to become irresistible to our spouse instead.
I highly recommend his Melt Your Man's Heart program. Every time I go through it, I find myself saying, "Yes!! That's exactly what's going on. Every wife needs to know this stuff."
I think he's raising the price today as well, so please go get it if you're interested. It's got a full money back guarantee, so you have nothing to lose but frustration. I'm happy to recommend it fully.
Go watch this video for some keys to your unlocking your husband's heart.
Have a great week!
I believe in you.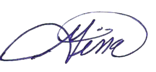 Gina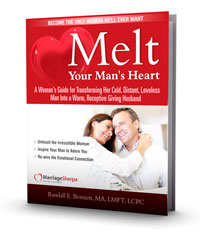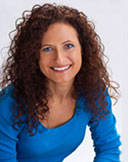 Gina Parris is an international speaker, performance coach, wife, mother of four, and a champion for the Sexy Marriage. She is dedicated to helping people heal their sexual and relational issues. Throughout the past 28 years, Gina has served on staff of several large churches and encouraged thousands of people -privately, in groups, through television, radio and other media. She also speaks to organizations on topics dealing with home and work balance. Gina combines the best of Sports Psychology, Energy Therapy and Biblical promises to help people enjoy a Love Life marked by victory.