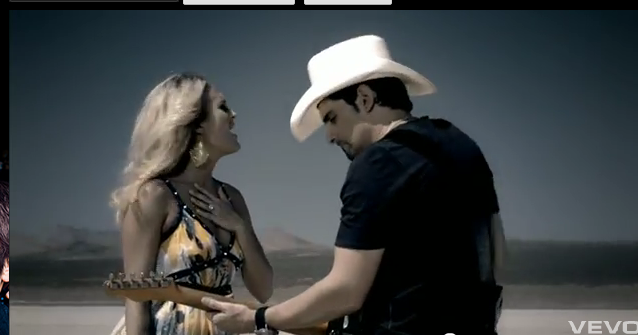 So recently I was out jogging, (which sounds much better than "shuffling along panting for air,") when a song on my radio station caught my attention. For a few moments, I almost forgot about my side ache and knee pain.
Brad Paisley started singing,
"We didn't care if people stared
We'd make out in a crowd somewhere
Somebody'd tell us to get a room
It's hard to believe that was me and you
Now we keep saying that we're OK
But I don't want to settle for good not great
I miss the way that it felt back then I wanna feel that way again…"
Soon Carrie Underwood joins in and coos something about
"Remind Me"
Remind me. Remind me. REMIND ME!! (I think that's the name of the song.)
I love this line of hers,
"All those things that you used to do
THAT MADE ME FALL IN LOVE WITH YOU
Remind me, oh, Baby, remind me."
Funny how a little tune on my phone could trigger such a response in my under-oxygenated heart.
Sure, we all want more love and passion in our relationship. I too can look back fondly on the early days when love itself felt euphoric.
But what do I do to remind my spouse of the person he fell in love with? What do I do to stay in touch with that part of my self that was so full of life?
"All those things you used to do…"
Interestingly, there is power in doing those things again.
Do you remember your early days with your mate?  What would be some of those things you did out of love, that mate your spouse fall in love with you?
You probably shared a vision of your life. You had goals and dreams and they relished the chance to be a part of your story.
You probably lit up when you saw that love of yours come into the room. You acted like they mattered.
According to Dr. John Gottman, If you can recall the kind of memories in your relationship that make you smile, than you have what it takes to create a powerful future. You can even enjoy this moment – by choosing to remember the good times on purpose.
I love remembering our best moments. I am convinced it's part of building a fabulous connection. However, I'm not content with thinking the best days are behind us. I can look at my life and wish a few things were different, (like my fitness level) but I've learned a long time ago, not to wish for things to be different. Instead I love taking life by the horns and making a difference. It's part of what made my husband fall in love with me.
What about you? Do you stretch yourself to grow in those things that made your mate fall in love with you? Do you even know what those things were?
I think you do know. I'm challenged to work on my own list. It's not just to be loved, but to be true to my best self.
Do you like the song?

I believe in you!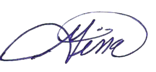 Gina Parris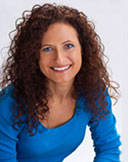 Gina Parris is an international speaker, performance coach, wife, mother of four, and a champion for the Sexy Marriage. She is dedicated to helping people heal their sexual and relational issues. Throughout the past 28 years, Gina has served on staff of several large churches and encouraged thousands of people -privately, in groups, through television, radio and other media. She also speaks to organizations on topics dealing with home and work balance. Gina combines the best of Sports Psychology, Energy Therapy and Biblical promises to help people enjoy a Love Life marked by victory.