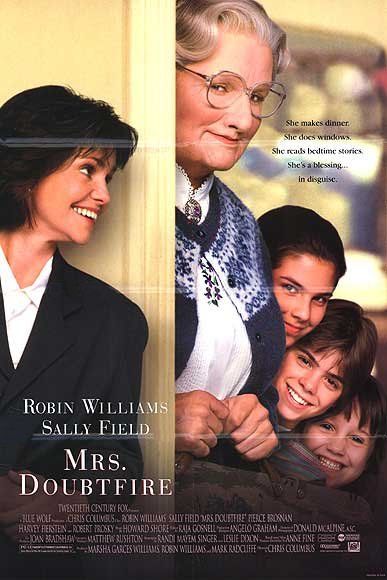 Last night my teenage daughter and I watched Mrs. Doubtfire. Though the flick came out 2 years before she was even born, we laughed out loud at the vintage Robin Williams antics and clever storyline.
There is one scene in there however, that has bothered me since the first time I watched it nearly 20 years ago. It's such a sad, sad, line – and almost makes us buy right in. So, last night my dear daughter got to hear me yell, "Nooooooooo! That's wrong!"
Here it is: Sally Field's character is baring her soul to "Mrs. Doubtfire," obviously not knowing it is her husband dressed up as a granny.  We understand that it's the first time he has ever heard the pain she had in their marriage but the clincher was this. Through her near tears, she slowly decides,
"I guess the truth is, I just didn't like who I was when I was with him. I'm a better person without him, and he is probably better without me."
That's it. They had the normal issues that any couple faces – but it was worth throwing away over not liking her self. Really?
I protest!
It is YOUR job to learn to love you.
It is YOUR job to learn to accept your self AND the people around you.
It sometimes stinks!
Next time you are tempted to look at your loved ones (especially the ones who truly do love you) and blame them for what you dislike about your self, stop!
The next time you want to scream, "You make me so mad," Stop!
1. Take a deep breath.
2. Accept the crappy emotion of it all.
3. Choose to receive limitless, undeserved supernatural love.
Offer that undeserved love to the one who doesn't know any better. (Even when you are sure they DO know better.)
You might want to pray this version of the serenity prayer, by Kim Olver:
"Lord, grant me the wisdom to accept the people I cannot change
Grant me the strength to change the one I can
And grant me the wisdom to know that person is me."
You'll come to like yourself a whole lot more.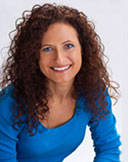 Gina Parris is an international speaker, performance coach, wife, mother of four, and a champion for the Sexy Marriage. She is dedicated to helping people heal their sexual and relational issues. Throughout the past 28 years, Gina has served on staff of several large churches and encouraged thousands of people -privately, in groups, through television, radio and other media. She also speaks to organizations on topics dealing with home and work balance. Gina combines the best of Sports Psychology, Energy Therapy and Biblical promises to help people enjoy a Love Life marked by victory.