When I was nineteen years old, I was at a party with my other college pals when my friend Bruce, informed me of my fatal character flaw.
"Gina, the guys and I were talking and we all agree, you are just too sensitive!"
Being the "too sensitive" girl that I was, the criticism hit me like an arrow. The guys were TALKING about me? And it was critical? What a bunch of weenies! I'm their best freaking friend on this whole campus! My defensiveness was immediate.
I felt the dreaded involuntary tears start to well up in my eyes as my cheeks turned red in embarrassment. I didn't dare speak for fear that my voice would crack and I would loudly sob with the question,
"What do you mean I'm,  (gasp) 'too SENSITIVE?'"
Today, every time I think back to this memory,  I have to laugh. In fact, I keep thinking I will ask Bruce if he remembers this conversation at all. It's quite possible that twenty five years later, he has no recollection, while it was  a life-changing criticism for me! I began a quest to figure out how to not be so frustratingly sensitive.
When it comes to talking to your spouse about sex, intimacy and your marital needs, this is a great time to NOT be overly sensitive. Loving communication requires defenses that are down, not up, so you can understand and grow.
If you (or your spouse) are "too sensitive" try these tips to become "less sensitive." so your feelings are not always hurt:
1. Realize that your sensitive nature is hardwired into you.
It's part of what makes you tender and caring so that you make the world better! You don't have to change how you feel emotion. You DO have the power to become less reactive. That means you can feel pain for a moment and then shift the way you respond to your feelings.
2. Decide that your spouse is NOT out to get you.
You may not think alike, but it is doubtful that you are going out of your way to hurt each other. You may assume that your spouse is thinking the worst, when he just needs to understand something better. Or perhaps your wife just needs to know that you understand her feelings.
It is disempowering to project your  own insecurities onto your spouses actions.
3. Learn to laugh at your self.
Here's an affirmation from Og Mandino from the classic The Greatest Secret in the World: "Henceforth I will cultivate the habit of laughter…I will laugh at the world. And most of all, I will laugh at myself, for humans are most comical when we take ourselves too seriously. Never will I fall into this trap of the mind…I will laugh at the world.
I often say that many romantic encounters would get much better if the partners simply
1. Lightened up  and
2. Slowed down.
Look for the humor, the irony, the goodness in each situation. Any relationship is made up mostly of moments – and which moments you focus on, determine how you view your marriage.
4. Repeat after me: "It's not personal, it's not personal, it's not personal!"
Your spouse probably gives and receives love differently than you do, and you will find much more fascination and mystery and eroticism when you challenge yourself to understand them, more than when you work to be understood.  Embrace the challenge when you feel tempted to pout.
Remember, no matter where you are right now – your future is not dependent on your past. Those who have long-time, world class marriages have learned to make it work, and thrive. None of this comes without discomfort, but the discomfort brings a huge reward when you work through it.
Check it OUT:
Book A Private Life & Love Strategy Session with Gina
In a few weeks I will be presenting a very special coaching program that will help you transform your marriage. It will be group-based and include an option for you to get email help from me as well.
In the meantime, there may be some reading this who just want some private help.
Well, we have not made any special sales pages for this website yet, but if you want any kind of help that is based on the work I do with peak performers, than I have a special offer. You can get an hour of my time for a special strategy session at WELL UNDER HALF of my usual fee.  In fact, I don't ever offer single coaching sessions, but if I did they would come out to $300 per hour.  That's why you want to jump on this offer at $79.
You can check that out right here and we will build you up in Life, Love & Livelihood.
Get a Rapid Results Strategy Session.
Again, since my husband just got home from a year away and he has just a few more weeks off work, I can only fill a few of these slots.  You can get access to my online calendar from this page and the appointments are between 9 am and 2 pm Central Standard time.
Get a Rapid Results Strategy Session.
Please leave your comments below. What do YOU do to keep from getting your feelings hurt when you are feeling vulnerable?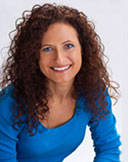 Gina Parris is an international speaker, performance coach, wife, mother of four, and a champion for the Sexy Marriage. She is dedicated to helping people heal their sexual and relational issues. Throughout the past 28 years, Gina has served on staff of several large churches and encouraged thousands of people -privately, in groups, through television, radio and other media. She also speaks to organizations on topics dealing with home and work balance. Gina combines the best of Sports Psychology, Energy Therapy and Biblical promises to help people enjoy a Love Life marked by victory.