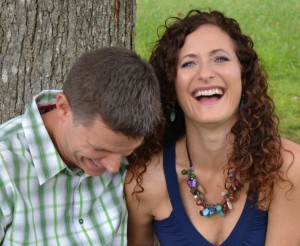 We've been talking lately about the best advice for a happy marriage. The biggest secret may be that a happy marriage is only possible between happy people. In reality, marriages are not happy or unhappy – the spouses are.
But does happiness really need to be some elusive quality?
Certainly not!
Let's explore 4 keys to a happy marriage through a happy life:
According to researchers, the happiest people around the world have a few things in common. These things are not external situations.  These people may be "rich" or very poor- living in 3rd world conditions or somewhere in between.
Look at what they have in common and see if you are practicing these "secrets." According to Dr. Martin Seligman, a leader in Positive Psychology – happiest people engage in pleasure, engagement, relationships, meaning, and accomplishments.
As applied to marriage, a happy spouse may enjoy:
1. Pleasure!
I've often said one secret to improving your marriage intimacy is to get in touch with pleasure throughout your day. Enjoy your shower, the smell of your shampoos and lotions, the aroma of your coffee, the feel of a hug with your loved ones, and so on. If you look for it and tune in, you'll find countless moments of pleasure throughout your day.
When you enjoy all that your senses have to offer, you will be more in tune to the pleasures of sex as well.
2. Engagement
This includes what Mihaly Csikszentmihalyi famously called "Flow," where you are fully mentally absorbed in an enjoyable and perhaps challenging activity. It's the coveted, "zone" of athleticism, art, music, or any job that puts you in your peak state. Aim for a period of time each day where you experience full engagement.
Hint: When you do this, you can turn the mundane into the magnificent  – and nothing changed but your mindset.
3. Relationships
It seems obvious that to be happy in marriage, the marriage relationship would be strong and healthy. This includes love that is affectionate, respectful, playful, erotic, and steadfast.
However, this kind of love is much more probable when each spouse has healthy relationships besides just the marriage. The happiest people enjoy community within larger families, or family-like groups. It would be impossible for one person to satisfy your entire need for fellowship.
4. Meaning
Part of the joy of the happiest communities is that they give a sense of meaning. Feeling that we are a part of something bigger than ourselves is a key to happiness. Faith, family, outreach all play an important role in ones' sense of meaning. Knowing you are here for a purpose increases your happiness.  It doesn't seem to matter if you've given everything away to serve in lepers in Calcutta or if your billion-dollar enterprise gives to causes you believe in. What matters is your heart-felt connection to a meaning greater than yourself.
5. Accomplishments
The happiest people on earth are also gratified by their accomplishments. This means moving towards and accomplishing tangible goals. Conversely, having no goals or having goals that are never realized becomes a source of frustration.
Great news: It's never too late to set some personal goals – short term and long term, in every area of your life. Just the act of moving towards them puts you in a state of success. Truly, the joy is in the journey.
In conclusion, if your marriage is lacking in happiness or even passion, you can raise the happiness quotient by taking specific actions on your own.  As you become happier and more aligned to your personal passions, your spouse will notice and be forced to make changes as well. Expect a positive outcome, and you'll be blessed by what you experience.
Check it out:
One way to enjoy accomplishment is to choose a time frame like 100 days and GO ALL OUT to reach a goal. In that spirit, I highly recommend the Hundred Day Challenge. As a peak performance coach who cares about your success, I know you'll achieve more than you thought possible! Enjoy the short video below.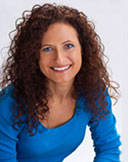 Gina Parris is an international speaker, performance coach, wife, mother of four, and a champion for the Sexy Marriage. She is dedicated to helping people heal their sexual and relational issues. Throughout the past 28 years, Gina has served on staff of several large churches and encouraged thousands of people -privately, in groups, through television, radio and other media. She also speaks to organizations on topics dealing with home and work balance. Gina combines the best of Sports Psychology, Energy Therapy and Biblical promises to help people enjoy a Love Life marked by victory.