Feeling Sexy Through the Holidays – by Gina Parris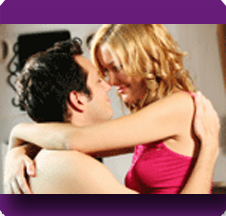 Self-Esteem Insights from The Velveteen Rabbit
This article first appeared Dec 17, 2010 in MoMEOmagazine. Enjoy! -Gina
This Christmas since my husband is away in the Gulf, I considered buying something really surprising to wear for a video chat. You know – something like a super sexy "Santa suit," with red velveteen, a little fur and a lot of skin.
So I started looking at the myriad of options online and suddenly became utterly depressed.
"What could I have been thinking?" I wondered, as I looked at the long-legged, big-breasted women in the ads. "Compared to her, I would look ridiculous in that get up!" So I turned off the computer. But then I  started wondering how many other women shy away from love-with-abandon by comparing themselves to some one else.
It reminded me of a story about another kind of Velveteen… 
Next, I picked up my favorite childhood book – The Velveteen Rabbit, and re-read my earliest book of self-development. (Of course I never realized until now that it is a self-development story, but that's the best kind.)
In case you don't know of this book, it is about a little stuffed velveteen rabbit that we meet on a Christmas morning in a stocking. We follow along with him as he journeys into this magical place that only happens when you are "real." We learn about being real, first from the very wise Skin Horse.
"Real isn't how you are made," said the Skin Horse. "It's a thing that happens to you. When a child loves you for a long, long time, not just to play with, bur REALLY loves you, then you become Real."
"Does it hurt?" asked the Rabbit.
"Sometimes," said the Skin Horse, for he was always truthful. "When you are Real you don't mind being hurt…It takes a long time. That's why it doesn't often happen to people who break easily, or have sharp edges, or who have to be carefully kept. Generally, by the time you are Real, most of your hair has been loved off, and your eyes drop out and you get loose in the joints and very shabby. But these things don't matter at all, because once you are Real you can't be ugly, except to people who don't understand."*
Ha! So, this may be totally fiction, talking about children and not grown men, toys and not real women, but I don't care. I'm going with it. My takeaway: REAL IS SEXY!
Three Tips for a Real and Sexy Holiday:
#1: Revel in "Real," instead of Panicking over Perfection
"Once you are Real you can't be ugly!" Oooh yeah baby – take a look at your less-than perfect parts in the mirror and tell them they are magical and lovely. Your husband who loves you mostly just wants YOU – and wants to make you happy.
#2: Nurture yourself with nutrition and exercise – because it feels good!
You deserve to feel good just as you are. Stay present each day and in touch with your senses. Go to bed early enough to WANT to roll around with your lover. If you practice thinking loving, sensuous thoughts, you will be rewarded with opportunity. Choose to feel good now.
#3: Focus on what is RIGHT about your mate
It is easy to look at those things that drive us nuts – but doing that will only drive you apart. For just the next 3 days, purposefully focuse on the attributes that first attracted you to your man. Talk about them – not just to him, but to yourself. Include some of your fondest, steamiest memories.
When you do the actions above, you will also give yourself permission to be flooded with pleasure. You will also find yourself wanting to bring pleasure to your guy. What power we have as women to love and be loved, and feel good in the process.
Now excuse me – I'm heading back online to find something sexy to wear for a video chat. To heck with airbrushed lingerie models! A certain Sailor is just aching to see me flash a little cellulite!
Here's to celebrating the magical passionate world of REAL!
I hope you'll enjoy your self and your mate during this season and always as you discover that truly "It's the most wonderful time of the year!"
Please share your thoughts below.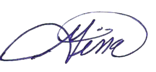 *Quote taken from The Velveteen Rabbit by Margery Williams, Doubleday & Company, Inc.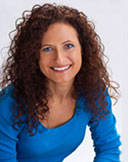 Gina Parris is an international speaker, performance coach, wife, mother of four, and a champion for the Sexy Marriage. She is dedicated to helping people heal their sexual and relational issues. Throughout the past 28 years, Gina has served on staff of several large churches and encouraged thousands of people -privately, in groups, through television, radio and other media. She also speaks to organizations on topics dealing with home and work balance. Gina combines the best of Sports Psychology, Energy Therapy and Biblical promises to help people enjoy a Love Life marked by victory.