With the passing of icon Donna Summer, I feel it is time to bring out my favorite sexy song. As a tribute to her, I want to share a smile over Love to Love You Baby.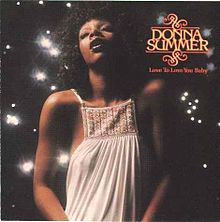 This was Summer's first recorded hit and originally she was just recording the demo to sell to somebody else. Once it went public with her voice, however, the studios were begging for an extended- play version of it for the discos. Seventeen glorious sexy minutes of dance-trance mania is what this is.
That may be beside the point.
My question is – what is your reaction to a song like this?
I ask because I'm certain there was a time when I would have been utterly offended by the groaning in this song. I guess it constituted some kind of "pornography in music" to my church-girl mind. In reality, I'm not sorry for the years I guarded what went in front of my eyes and ears. I had made a certain commitment and made sure my environment supported it.  I'm still protective of my surroundings and my soul!
But alas, maybe it's because I'm simply fond of Donna Summer the person, that I love this song. What's not to love after all? It's a love song (albeit quite a repetitive one) that celebrates the physical.
On a related, repetitive note…
I recently heard somebody criticizing modern worship music because it  "is so repetitive that it simply puts people into a trance!"
Guilty! I often sit at my own keyboards when no one is home, and  when I get into the groove of a song that touches me, I'll play & sing it for a half hour, improvising however I want. I suppose I put myself into a faith-trance. But is there a problem with that? I know I've touched the heart of God.
Perhaps the only problem some church folk have is creating a big chasm between what is "worship" and what is the rest of our lives. I like to think that everything I do, spiritual or secular, mental or physical, sensuous or not – speaks to a glorious Creator.
"To the pure, all things are pure."
With this song comes an added bonus in my mind: I can sing any lyric from it to my husband and he knows in no uncertain terms, that yes, I am coming on to him. Of course this song is on the love sound track. You DO have your own "love soundtrack" for the bedroom don't you? Holy smokes, if you're in a hurry just take your laptop and click play. You'll have 17 minutes!
Rest in Peace, Donna Summer. (Though I think there's a lot more rejoicing than resting in Heaven.)
If you STILL think you can't get in the mood, than get the free audio below. I'm here to help you.
So to that end, here's to seventeen minutes of a sexual trance…
(photo courtesy of Casablanca records)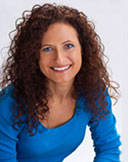 Gina Parris is an international speaker, performance coach, wife, mother of four, and a champion for the Sexy Marriage. She is dedicated to helping people heal their sexual and relational issues. Throughout the past 28 years, Gina has served on staff of several large churches and encouraged thousands of people -privately, in groups, through television, radio and other media. She also speaks to organizations on topics dealing with home and work balance. Gina combines the best of Sports Psychology, Energy Therapy and Biblical promises to help people enjoy a Love Life marked by victory.