Contact
Please contact us!
We'd love to hear from you.
For information on having Gina speak to your group or if you have any questions you'd like answered on the blog, you may contact us in any one of three ways:
EMAIL:
Gina@WinningAtRomance.com or Gina@GinaParris.com

PHONE:
615.435-9630

SNAIL MAIL:
Gina Parris
1908 Bunbury Court
Thompson's Station, TN 37179
Or of course: you can leave a comment below. Be nice!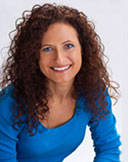 Gina Parris is an international speaker, performance coach, wife, mother of four, and a champion for the Sexy Marriage. She is dedicated to helping people heal their sexual and relational issues. Throughout the past 28 years, Gina has served on staff of several large churches and encouraged thousands of people -privately, in groups, through television, radio and other media. She also speaks to organizations on topics dealing with home and work balance. Gina combines the best of Sports Psychology, Energy Therapy and Biblical promises to help people enjoy a Love Life marked by victory.