Confession: I am not very romantic.
Fact: Neither is my husband, The Sailor.
I know this because recently while on vacation, we bought a book at the bookstore called 10001 Ways to be Romantic. That's One THOUSAND and one ways, mind you. About 2 of them seemed like something we would actually do.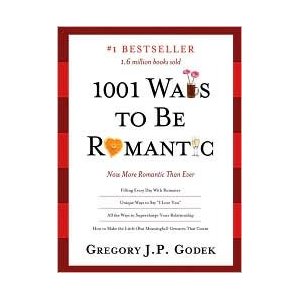 I bought it thinking it would inspire me to include a "Romance Tip," each time I wrote. But I was uninspired. Instead I felt guilty, a little bit cynical, boring, and unimaginative. Perhaps this will help The Sailor be more romantic, and we'll still come out ahead, I thought. That tender conversation went something like this:
Me: Did you read this book at all?
The Sailor (wrinkled nose): I hated it.
Oh dear. We are a mess. Why in the world then, do I write under the banner, Winning At Romance? Well, as the founder of Built To Win, I wanted to keep with the Winning theme and unfortunately, "Winning At Marriage" was already taken.
Besides, who in the world is the voice of "romance for the rest of us?" After all, I primarily represent the "low desire spouse" the majority of the time – and yet we've made it all into something lovely.
How beautiful to rise above the condemnation.
And today I looked again at my marriage.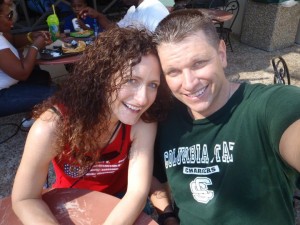 Like a world champ boxer, our marriage has taken a few blows. Not every hour is all sunshine and rainbows. But we are so in love with each other. We laugh together and we have an amazing home life. We enjoy the rewards of the efforts of intimacy – spiritually, emotionally and physically. We stand with the prize: a trophy of grace and happiness. We are happy!
And here's my takeaway:
"Romance" is any gesture you make that says, "You are important to me."
Winning at Romance, means that your mate hears and receives your gestures. This includes sex and all the steamy beautiful moments wrapped up in the closeness. It also includes trips to the store to help each other out. It includes the way we make each-other comfortable at the countless baseball, tennis and volleyball games we attend to cheer on our kids.
It includes cooking and cleaning and all those tasks that I used to do with disgust. Disgust! Why in the world would I take an act of Romance and fill it with contempt? Because of all the meaning I chose to attach to it.
Perhaps the difference between romance and drudgery is the attitude with which we serve. It was Mother Theresa who said "We do not do great things. We only do small things with great love."
Ask any mother who is famous for her great cooking. She will tell you her secret is, "I cook with love!"
When I was growing up, if we had spaghetti for dinner, the sauce simmered all day on the stove, filling the house with that great aroma, letting the tomatoes get sweet without silly fake corn syrup. The meatballs were always made from scratch. The green salad was always beautiful as was the accompanying broccoli and fresh-from-the-oven French bread. We sat down as a family.
I served spaghetti last night. Whoever was home grabbed the noodles out of the strainer in the sink, poured on some pasta sauce from the jar in the fridge and microwaved it. This was not very appetizing. I could have planned better. I could have cooked with love instead of haste. I could have made it an act of love instead of a chore.
Great news about love: It begets more love! It's likes beautiful gratifying sex. It begets more beautiful, gratifying sex, even if in the beginning, we look at it like another chore. Instead we can view an opportunity to demonstrate love.
This week I am inspired to get out of my lazy zone and be intentional about the ways I demonstrate my love to The Sailor. Just telling him with my words, doesn't mean much to him. He feels more loved when I speak his love languages – acts of service and physical touch.
Speaking his language because it means something to him, is a way of saying, "You matter to me."
That indeed is winning at romance. I'll close with the last words of 1,0001 Ways to Be Romantic by Gregory J.P. Godek:
"Love must be made real, brought alive in the world through action, thoughts, and deeds. In a word, romance."
Please share your thoughts on the blog: Are you naturally "romantic?" What are some ways you demonstrate your love?
Check It Out:
If Romance eludes you, especially when it comes to your sex drive, than get The Sexy Marriage Solution. This is the key that turned this looooow desire spouse into one who is easily responsive and happy. 😉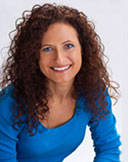 Gina Parris is an international speaker, performance coach, wife, mother of four, and a champion for the Sexy Marriage. She is dedicated to helping people heal their sexual and relational issues. Throughout the past 28 years, Gina has served on staff of several large churches and encouraged thousands of people -privately, in groups, through television, radio and other media. She also speaks to organizations on topics dealing with home and work balance. Gina combines the best of Sports Psychology, Energy Therapy and Biblical promises to help people enjoy a Love Life marked by victory.