Coaching
Reach Your Full Potential – Joyfully, From the Inside Out
Blast Through your Mental Limits
If you are ready to make a quantum leap in your life and marriage and you are committed to making changes, then please consider investing in personal coaching. No other force on the planet is more powerful for bringing change and growth. I can help you create a champion mindset to build a marriage that is sizzling, sexy and sacred. When you change your thinking AND your body's response to stress, you can quickly transform your performance and your results – in the bedroom AND the boardroom! When I say you can be transformed from the inside out, I include your most intimate space and relationship.
Why Hire a Peak Performance Coach?
Because coaching is the most powerful force for change on the planet! If you could achieve that elusive piece of success by yourself, you would have done it by now. As a study in Newsweek Magazine concluded:
"It seems the benefits of personal coaching wins over even the biggest skeptics within a few weeks."
I do not focus on issues for a therapist – but I focus on taking you from where you are to where you want to be! My process combines everything I learned over the last 3 decades in Christian ministry & counseling, peak performance & mental mastery and energy therapy for emotional freedom. We help you master the mind/body connection so that the transformation in your self leads to transformation in your home and in your livelihood.
Why Hire GINA for My Performance Coach?
"We have to BE before we can do, and we have to DO before we can HAVE." – Zig Ziglar
Thankfully thousands of wonderful people have been helped by my programs and concepts to Be, Do, and Have more than they dreamed possible, whether their "game" is athletic, financial or personal. (And we've made it fun!)
If you have a sense that there is more out there for you to achieve, than it is important to get crystal clear on the pieces that make that happen. Most performance coaches focus on just – the outward performance. They help you fix your mechanics, tell you exactly what to do and expect your to reach your peak. They have a very calculated process. That works for some people. However, what if you just seem unable to do what it is you're SUPPOSED to do? Or…what if you DO achieve success in some areas, but other areas kick your butt? Or…what if you look like you have everything in the world, but inside you have nagging frustration, and pain that you've never been able to heal?
As your coach, I start from THE INSIDE out. Together we help you decide exactly what you want your LIFE & Relationships to look like, and why – and then we overcome the obstacles that have stood in your way. You get to feel the exhilaration of meaningful, gratifying success! We help you truly master your mindset, manage your energy and strategize your actions with my five part methodology. It is my job to hold a space for you that is totally safe. I also hold a vision for yourself that is bigger than you might be able to see on your own.
Imagine what is possible when you have someone who…
is trained, experienced and passionately committed to your successful home
holds you accountable to your own goals and dreams, and who helps you be who you were created to be
empowers you with practical tools to scale the walls that have held you back in the past
Where else can you be totally safe to…
explore your ideas and experiences – to bring healing to past memories and hope to future desires,
tackle your doubts anxieties – by changing your story on a cellular level
build your faith in a Living God who loves you
receive guidance to take practical steps that make a world of difference?
The right coach will help you blast through your limiting beliefs and sabotaging behaviors. My Five Step System -"S.C.O.R.E!" guarantees that you will move with confidence to enlarge and achieve your goals. Whether your "game" is athletic, financial, or personal, I have a program to help you become wildly successful. My playbook includes neurological reprogramming, strategic planning and Scriptural promises, for those who want them. I am also a big believer in the power of skillfully applied energy psychology like EFT, which you can learn more about right here.
Who Do You Work With?
Somehow I manage to work with the most amazing, fun, interesting, generous and driven people on the planet! (They also tend to show up slightly under-estimating themselves.)
My clients tend to be people who want to succeed in a "game" that is:
Personal – usually busy professionals who want to strengthen their marriage
People often come to me for help on a specific performance issue. They know there is a gap between what they see as their potential, and how they are playing. However, they often stay longer when they realize that the tools we are using can transform several parts of their lives. It's all connected to the victory, and its so exciting to see the growth and change and satisfaction that they gain.
It Sounds Like You Are Crazy About Your Clients
Haha! I am the first to admit that I am totally crazy about them – and I'm pretty sure they know it. Coaching creates such a unique relationship and I can't think of anything else just like it. Especially for my private clients who often stay for a few years. I've been called a blend of "coach, mentor, advisor, encourager, slave-driver, family member, best friend, consultant."
Even for those who are in my group programs, or even follow me from a distance. If you are in my space at all, you are special to me, for sure.
Is There Anyone You DON'T Work with?
There are a few people who would not be a good fit in the Built To Win family, but I'm sure they're not reading this far! I've honestly never dealt with these certain types of people but they would include…
-People who don't believe in investing in themselves – they think everything should be free or really cheap
–People who whine or make excuses for their struggles – all their problems are really somebody else's fault
-People who have no sense of humor – If you don't like to have fun, PLEASE don't call me. I will totally get on your nerves!
LIke I said though, those kind of people don't even stick around here at all. I think my laugh drives them away.
Coaching Packages:
Private Coaching: This is where you get to work 1-on-1 with me for rapid and deep change and growth. Includes
Three or more 30-60 minute meetings each month via phone or skype, including video
Emergency phone support if you need it
Access to any other group programs I am conducting
These private relationships usually last from 6 weeks to 2 years.These slots are extremely limited and are application based. To get started: You can learn more, apply, and access my online calendar here: Rapid-Success Strategy Session. This strategy session is valued at over $300, but you can schedule this introductory success-session for a trial rate of just $79 right here: Rapid-Success Strategy Session.
Group Coaching
From time to time I offer group coaching programs to solve specific problems for my readers. I love these programs as the group provides a wonderful community of supporters for the participants.
Check out the Stress-Busting, Love Boosting Bootcamp – for greater inner peace and greater passion.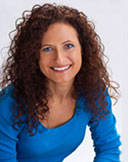 Gina Parris is an international speaker, performance coach, wife, mother of four, and a champion for the Sexy Marriage. She is dedicated to helping people heal their sexual and relational issues. Throughout the past 28 years, Gina has served on staff of several large churches and encouraged thousands of people -privately, in groups, through television, radio and other media. She also speaks to organizations on topics dealing with home and work balance. Gina combines the best of Sports Psychology, Energy Therapy and Biblical promises to help people enjoy a Love Life marked by victory.