I read on FoxNews recently that the divorce rate among military couples is up 43% since the beginning of the Iraq/Afghanistan war. I also happen to know that on some military installations, like Ft. Campbell, the divorce rate is now a staggering 90%.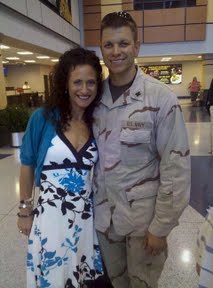 Really? We went to war and ended peace at home? Our military families face unique stressors (as I know firsthand) but whether you wear a uniform or not, I want to share 4 keys to peace at home. We live in a world filled with wars and rumors of wars – not just literally – but financially, emotionally and relationally.
I am convinced that all true success begins and ends with relationships – especially those inside your own home. What a perfect place to revel in peace on earth. Below are 5 steps to get you started:
P – Pursue personal growth. Take responsibility for your own ability to grow spiritually, mentally and physically. You can feel good, no matter how your spouse or kids are feeling.
E – Enrich your relationships. Make a point of spending time with friends who build you up and bring out the best in you. Look for ways to be a blessing to them. Then, bring your best self to your loved ones at home. Too often those closest to us get our leftovers, and our selfishness.
A – Accept the things you cannot change. What we resist persists, so the first step to overcoming frustration is to accept the things you can't change, (like other people) and accept yourself in spite of all your emotions about it.
C – Cultivate a spirit of faith. Once you've accepted what you can't change, you are able to look for the good in every situation. Life is 10% about what happens to us, and 90% about how we respond to it. Keep that switch of faith turned on and expect a positive outcome.
E – Express your gratitude. Never focus on what you don't have, don't know or can't do! Instead focus on all you have to celebrate. When we are thankful for the good things in our life, we attract more good things. Gratitude is the healthiest of emotions – and leads to a life of inner peace and outer joy.
My prayer is that this year, no matter what goes on in this crazy world, your heart and your home will be filled with love, joy and peace. There is Love available to you that never fails. That love will enable you to walk in P E A C E that transcends understanding. In that place nothing is missing and nothing is broken. You are whole.
I believe in you!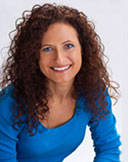 Gina Parris is an international speaker, performance coach, wife, mother of four, and a champion for the Sexy Marriage. She is dedicated to helping people heal their sexual and relational issues. Throughout the past 28 years, Gina has served on staff of several large churches and encouraged thousands of people -privately, in groups, through television, radio and other media. She also speaks to organizations on topics dealing with home and work balance. Gina combines the best of Sports Psychology, Energy Therapy and Biblical promises to help people enjoy a Love Life marked by victory.