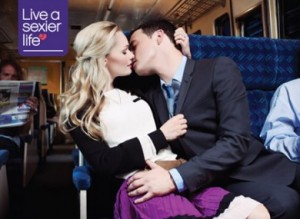 We live in a very oversexed culture. Our media uses sex to sell everything from cars to deodorant.
Less- than- sacred- sex is depicted as the sexy norm in most TV shows and movies, and married sex is the brunt of many a joke. Who celebrates sex as a glorious part of a fabulous marriage? Not many people – and when they do, they are often questioned publicly to see if they violate the latest politically correct public opinion.
But what if sex isn't about public opinion, political correctness, or selling stuff? What if it goes deeper spiritually AND emotionally? What if it's not even about "getting our needs met?"
I'm convinced it IS about more – and that's why I think there are at least 6 reasons why the Enemy wants your Sex Life and your Sex Drive:
1. If you can become a slave to your sex drive (or to NO sex drive) than you can be ruled in any area of your life. Your sexual energy is a wellspring of life and if it becomes polluted, than your whole life suffers, as well as that of your offspring.
2. A sizzling sacred sex life binds two hearts together in an illustration of divine love and oneness with separateness. It illustrates a profound mystery, so if you only experience perversion and frustration, you can have a wholly distorted view of God's loving heart towards you.
3. A sex drive channeled in one direction creates a powerful force forcreativity, and divine expression. The desire to please their True Love on earth is the catalyst that propels many of the most genuinely successful people to reach their full potential.
4. Two individuals who become one in faith, love and body can wield supernatural power called "agreement." True marriage intimacy is the crucible of such great power. In contrast, sexual strife brings division instead of union. – It's like nuclear power that implodes instead of energizes.
5. A sex drive that dies or rages out of control, creates a gaping void in a love covenant that was designed to satisfy with passion, pleasure and purpose bigger than the two individuals. Where there is a void, there is restlessness that often draws God's people away from the Light and into darkness, and more restlessness.
6. A sex life that is wounded represents a heart in terrible pain. It brings the enemy great pleasure to kill, steal and destroy that which was made in the image of God.
So, divine connection in marriage is not always just about whether or not we are "in the mood" for love or lovemaking. It includes cultivating a garden of pleasure and delight where we can enjoy our mate and walk with God. A marriage bed that sizzles with passion is the place to give unselfishly and at the same time, receive amazing pleasure. No matter what's happened in the past, there is life available right now to energize any marriage, or heal any wounded heart.
Here's Three Steps to Raising your Hot & Holy Energy:
A. Awareness: The first step is to become aware of the treasure you carry – and to change the way you see your sexuality and your sex life. When you change the way you look at sex, your sex life starts to change.
B. Belief: Look at your beliefs about your self, about sex, about your mate and about your ability to enjoy all of the above! As in any part of our life – our performance is determined by our thoughts, beliefs and emotions. The more you can get them to all line up with your true potential, the more success you have.
C. Company: We become like the company we keep so set up shop with influencers that build your marriage intimacy and your best self. Certainly bolster your "real life" circle of marriage champion friends with resources and programs that are positive and that support you in aligning your beliefs, emotions and thoughts for a love life that is sizzling, sexy and sacred.
Ultimately how you conduct your private life is how you truly live your life.  Take a stand to live and walk in the light where you look at your self and your mate and revel in celebrating with love and abandon and no shame.
For help mastering your sex drive.
1. If you love your mate, but your sex drive is suffering get the sexy marriage solution

Check it out right here: Sexy Marriage Solution
2. If your marriage is in distress: today is the last day to enroll in blow up my marriage.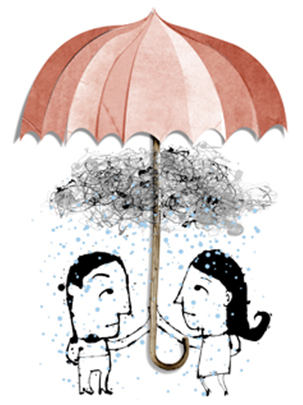 Check it out right here: Click Here to Find Out More About Blow Up My Marriage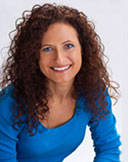 Gina Parris is an international speaker, performance coach, wife, mother of four, and a champion for the Sexy Marriage. She is dedicated to helping people heal their sexual and relational issues. Throughout the past 28 years, Gina has served on staff of several large churches and encouraged thousands of people -privately, in groups, through television, radio and other media. She also speaks to organizations on topics dealing with home and work balance. Gina combines the best of Sports Psychology, Energy Therapy and Biblical promises to help people enjoy a Love Life marked by victory.