I mentioned recently that I am inspired to become a more generous wife.  Not only that, but in the days since I wrote those words, I turned 45.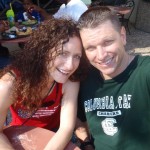 FORTY FIVE!!
For a few moments on my birthday I had a bit of a mid-life crises, realizing that when the next 45 years are over I'll be really getting old. Then I pulled myself together and decided that this year I'll just age backwards.
As we celebrate each day, it's amazing how good life becomes. Also, in honor of 45 years,  I compiled 45 ways to be a "kind and generous Lover." This is a his and hers list, so please add to it in the comments section.
45 Ways to be a Kind and Generous Lover (in and OUT of the Bedroom):
1. Wear something cute – ditch the frumpies and don some clothes that you know your mate admires you in
 2. Wear something sexy – you know under your clothes, that says, "I'm thinking of you and how sexy I feel with you."
3. Smell good – on purpose
 4. Bring home dinner – something that everybody loves that is not expected
 5. Say "thank you" for those every day kindnesses that ARE expected.  Be specific and say it with a hug and kiss.
 6. De-clutter your bedroom and light some candles so it feels like a love-shack
 7. Send a sincere compliment via text message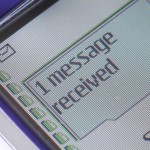 8. Learn how to give an incredible massage, either an erotic one, or a muscle-relaxing one (or both)
 9. Buy a massage table and use it!
 10. Slow down during lovemaking and be completely present
 11.  Clean the bathroom if you're not normally the one who does it.
 12. Take the kids for a few hours so she can relax
 13.  Watch his favorite game with him and really get into it
 14. Buy her some flowers for no particular reason at all
 15. Look her in the eyes and smile from across the room.
 16. Detail your mate's car while they're at work (or just fill their gas tank)
 17. Practice the 10-second kiss early in the day
 18. Revive an old inside joke
 19. Flirt with your spouse as if you just met
 20. Leave love notes where they'll be found at random times (make them funny or sexy)
 21. Plan a night out with all the details covered – especially if you're the one who rarely plans this
 22. Make a new song list of favorite love songs and burn them to a CD for their car
 23. Buy a tasteful new lovemaking resource-guide and try out 3 ideas
 24. Make the coffee or tea in the morning, just the way your mate loves it
25. Stop by his office and leave a gift on his desk, if he's available, give a warm hug and kiss
26. Do the dishes, in just an apron (unless your kids are around)
27.  Pray with her
 28. Leave a small gift on the driver's seat of her car while she's at work
29. Cuddle on the couch with her while you watch a chick-flick, but stay engaged when it's over
30. If you are the lower desire spouse, be the initiator of a great night of sex
 31. If you are the higher desire spouse, practice non-sexual affection
32. Write a love-letter on pretty stationary, or in a beautiful card
33. Buy something new for their favorite hobby
 34. Pack a picnic and get away together
 35. Condition yourself to be even more attracted to your mate
 36. Buy an extra case of your spouse's favorite drink for the fridge, whether it's Red Bull or a specialty micro-brew.
 37. Cook their favorite meal and have it ready when they come home
 38. Tell him how glad you are that you married him
 39. Call her up just to say "I love you!"
 40. Try asking, "Is there anything I can do that would help you today?"
 41. Get a babysitter to enjoy a romantic evening at home
 42. Stop by a travel agent and pick up catalogs of beautiful dream destinations and book a trip
 43. Make a special dessert and put a candle in it to celebrate your love
44. Go for a walk and hold hands
45. Make a video expressing your love and gratitude. I use Animoto because it's easy enough for even me.
This list could go on forever, but I'm curious on YOUR input. What are some ways to demonstrate love and generosity that would mean something to your lover?  Please share below.
I believe in you!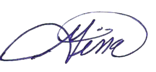 Gina Parris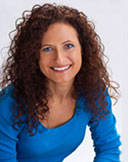 Gina Parris is an international speaker, performance coach, wife, mother of four, and a champion for the Sexy Marriage. She is dedicated to helping people heal their sexual and relational issues. Throughout the past 28 years, Gina has served on staff of several large churches and encouraged thousands of people -privately, in groups, through television, radio and other media. She also speaks to organizations on topics dealing with home and work balance. Gina combines the best of Sports Psychology, Energy Therapy and Biblical promises to help people enjoy a Love Life marked by victory.